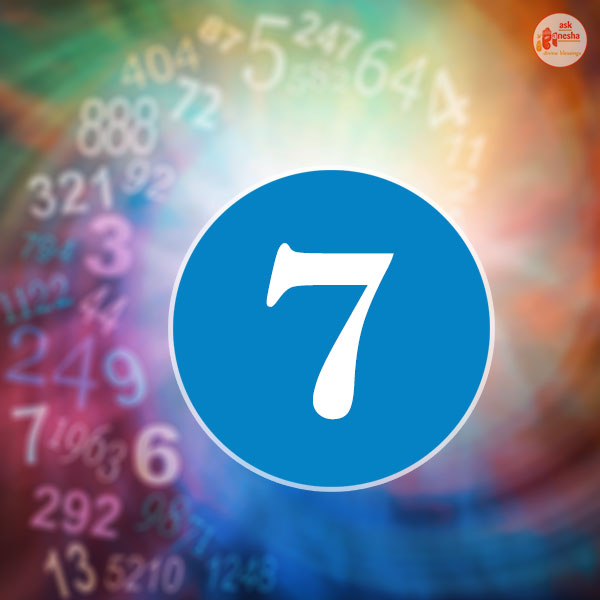 About Destiny Number 7
When we talk about number 7 we do not just look at it as a number, it has a much deeper significance attached to it. The number seven is associated with spirituality, luck, prosperity, auspiciousness, and deep matters that influence our life. Music, which influences our serenity to such a deep extent also comprises of 7 notes, 7 wonders of the world, even game of thrones revolves around 7 kingdoms. The number 7 leaves us wondering and asking for more understanding. The VIBGYOR comprises of 7 colors. The number denotes divinity in many religions; the week has 7 days named after the 7 planets that influence the fate of every existing human being. The 7 days of the week are practiced all over the world by people of all religions. Even in the fairytale Snow White, 7 dwarfs helped her out of her house. According to a random survey, most people pick 7 as their lucky number in a count of 1-10.
The people born on 7th or who have 7 as their destiny number are the individuals who put their minds into thinking, and analyzing. They believe that there is more to what lies on the surface and are keen to find what is lying underneath. They look forward to introspect and find the truth, honesty, and originality are of utmost importance to them. The spirituality of number 7s must not be confused with religiousness. They seek for philosophy and travel to explore the deeper meaning of life. They enjoy their own company and desire to live in peace, avoiding gossip and a strong lean towards justice. Number 7 is ruled by Ketu.
Remedies for Number 7:
Feed the stray dogs.
Worship Lord Bhairav.
Wear more of yellows and whites.
Perform Ketu Puja
Compatibility of Number seven with all other Numbers
Choose your number to know your numerology analysis.
If you do not know your destiny number then
Select your Date of Birth (below) *