Life Report
The most important events of your life like education, career, love, relationship, marriage, children, money, vehicle, property, overseas travel, curses, overall health, etc., are ascertained by makingcomplete astrology charts with the most accurate and detailed calculations that include Birth Chart, Moon Chart, Navamansha & Bhava Chart, etc.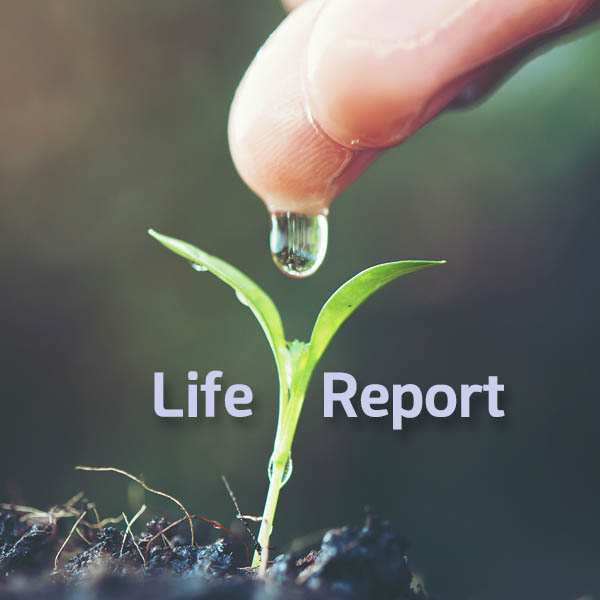 Highlights
Manually Prepared by AskGanesha Astrologer
Extra Benefits : Free Service worth Rs. 600.00 + Free Delivery (on E-Mail)
Simple and Easy to understand
The Life report is a complete package that includes the elements of : Love & Marriage Report + Career & Finance Report + Travel Report + Health Report + Education Report + Property/Vehicle Report + Remedies Report + Gem Stone Report + others
The Life Report contains these details in brief:
Your Birth Ascendant, Sun Sign, Moon Sign as well as your Nakshatra, based on Vedic Indian astrology.
Complete Astrology Charts with the most accurate and detailed calculations (includes Birth Chart, Moon Chart, Navamansha & Bhava Charts, Sudarshan Chakra, Shodashvarga Summary, Graha And Bhava Bala)
Time or Dasha periods: How your planets would transit, and the way they could influence you. Our expert astrologer would evaluate current period along with happenings.
a) Which Dasha and Antradasha is running currently?
b) What is the association between Dasha and Horoscope?
c) Which Dasha is more result oriented?
d) What is the relationship of upcoming and present Dasha?
e) What incident could happen in future?
There are several events in your life that you have no control over while there are a couple of others, you could control through your actions and thoughts. Our skilled astrologers can foresee the unavoidable with reliable time of occurrence, and in addition, ascertain good and not so good developments with regard to Love, Relationship, Sex, Marriage, Children, Money, Purchase associated with Vehicle/Property, Career, Overseas Travel, curses, Overall health other things imaginable, which means you learn about the smooth and rough patches that exist round the corner.
Recommendations for Fortunate Gem Stone based on Horoscope, its ideal weight, color as well as Metal to embed in. Complete wearing directions & Mantra for the same, and other essential guidelines would be provided, as well as safety measures to achieve highest benefit from putting on your lucky gemstone.
Time-tested & result-oriented Vedic Solutions, Suggestions of your personal Mantra, Yantra, Fasting, Donations, Pujas and Homams after comprehensive Astrological assessment, to overcome unfavorable influences and boost positive effects. This would help you lead a far more joyful, successful, peaceful and prosperous life today as well as in future.
If you have any questions related to the report prepared you can get back to us within 30 days and we would be glad to help you out.
Our primary aim is just customer satisfaction.
This specific report will give you:
Exhaustive analysis of your natal chart.
Thorough description of the 12 (twelve) houses
Influences of the Lords of Signs and Houses
The negative and positive impact of each and every planet
Various aspects of your life determined by influence of various planets
Timing of things, for example, Love, Relationship, Sex, Matrimony, Children, Money, Sale and Purchase of Vehicle/Property, Career, Foreign Travel, curses, Health, etc.
Dynamic analysis of the planetary periods (Dasha System - 15 years.)
Guidance for peace of mind, success and happiness
Effects of special Yogas
Special Analysis of chart to recommend Gemstone
Strategies and astrological solutions
Any query related to the report with in 30 days of delivery will be answered free of cost.
Simple and Easy to understand
Extra Benefits : Free Service worth Rs. 600.00 + Free Delivery (on E-Mail)
Price
USD 137.00 / INR 8,100.00
USD 66.00 / INR 4,100.00
There is a unique positioning of planets when anyone is born. With the help of countless calculations a chart is created which is called that person's horoscope.
This horoscope can reveal a lot of things, for example, your education, career, matrimony, children and family life, etc.
When would your pleasant period begin or which period would be troublesome?
What would be a good time to make a huge purchase, such as a house or car?
All such matters are greatly influenced by the timings and planetary positions or the Dasha we were born in.
The thorough evaluation of your Natal chart together with the Dasha/ Antradasha (planetary cycles), you can easily learn about your life's events which are taking effect in the present and what is going to materialize in the long term. All sorts of pleasant and unpleasant periods and kind of situations they would pose, could be identified from the assessment of your horoscope.
If there is any sort of concern, then appropriate astrological remedies are also advised simultaneously.
Simple and Easy to understand
Extra Benefits : Free Service worth Rs. 600.00 + Free Delivery (on E-Mail)
Price
USD 137.00 / INR 8,100.00
USD 66.00 / INR 4,100.00


Read Customer Reviews

One of the best Astrologist. I got a very detailed analysis report. Also i had few questions after the detailed manual report which was sent they were so kind to answer all my questions. Really appreciate their service. Thank you so much.
D***** K**** A*******

Thanks to my frnd who refered this website to me in my problems of life. I was very sad and going into depression as everything was going to wrong. Then I visit this website and they are very good service spcly this life report. I do their remedies and my life is getting better on now. Thanxx.
Mayank anand (businessman)

I approached askganesha.com when nothing was going right in my life as in regarding my personal and professional life. I was not getting married and my job was not set. I ordered their life report and in a very short span of time they delivered my life report which had the predictions of all my life and remedies regarding bad omen
Piyush Aggarwal (engineer)

Life report is probably the best service askganesha.com provide at such a less price. It has everything, the present what will be followed in the future and if there is any problems or hurdles then it also has the solution to all.
Shivam aneja (executive manager)