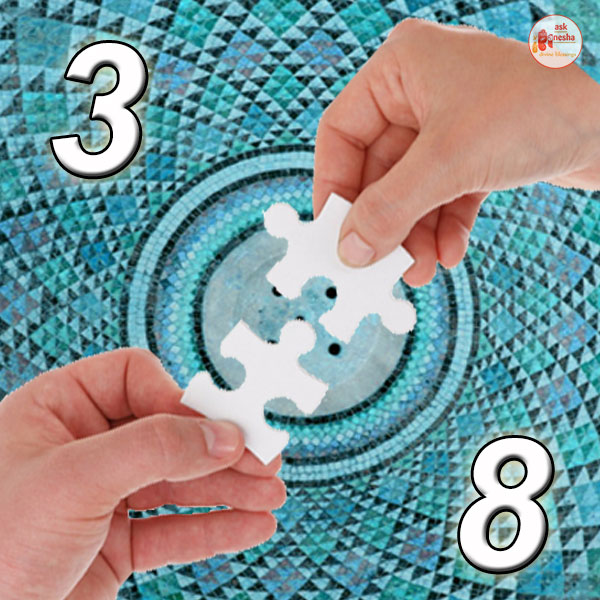 About NUMEROLOGY MATCHING OF THREE WITH Eight
3 and 8: The ruler of number 3 is Jupiter and the ruler of number 8 is Shani. This is a combination that requires way too efforts to gel up together. The needs and requirements of both these individuals are very different from each other.
The number 8 is always absorbed in work and is determined to earn money whereas 3 looks forward to gaining 8's support in order to achieve their attention related goals. The number 3 is a performer and is focused on being on the stage.
This compatibility is though hard to work, however, if they make efforts and plan getaways from their normal routine, things can still be better. The idea of getaways does not sink well with number 8 because work is at priority for them. This relationship asks for simply too many compromises and settlements which none of them are ready to make. To improve the relationship compatibility of number 3 and 8, you should perform the Jupiter Puja and Shani Puja.
For a detailed analysis of your compatibility, you should take the Horoscope matching report.
Compatibility of Number three with all other Numbers