Romance Report
If you are in love or looking for Love in your life then this is the best astrology report you should go for. Your questions like : - When will I find my soul mate?, Are you two soul mates? Do you feel there is a powerful bond between the two of you? Would the relationship be long-lasting or is it just a fling? Are the emotional feelings mutual? Get your questions answered in your Romance Report made by our astrologer.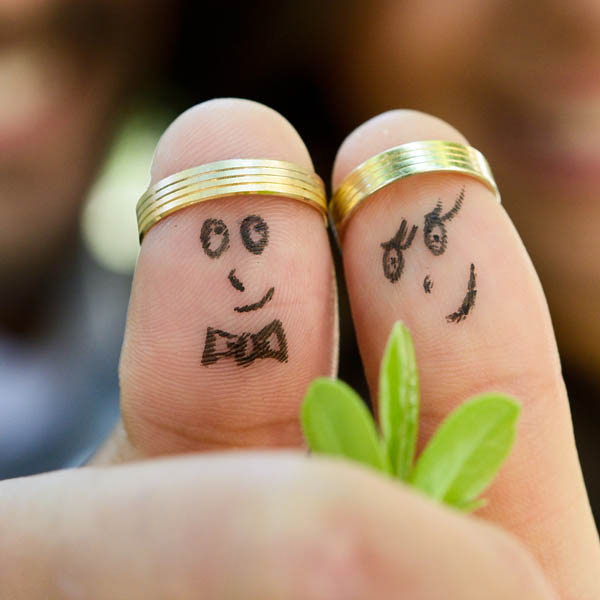 Highlights
Manually prepared by Expert Astrologer with over 25 years of experience.
Simple and Easy to understand
Additional Benefit: Includes Service worth Rs. 600 for FREE.
Vedic remedies (solutions) are also suggested.
Free Delivery on E-Mail
All data is kept confidential.
Read Customer Reviews
I believe that astrology can help us to just one point and if we still do not open our eyes then we are the fools. I took their help via romance report and they told me the reality and I did not believe it. Ultimately I was dumped and had to bear all the brunt
By Nikhil Oberoi, CSR, Gurgaon
Our friends who are couple used this service of romantic report and they suggested us the same, we used it too and find it very interesting, it described the nature of us both and also the problems we could face along with the solutions
By Pourush Sharma, CA, Allahabad
About Romance Report
In one's life love and romance is as essential as money and health. Love and romance is the basis of a committed life, in the absence of love and relationship one can feel lack of happiness and joy. The Romance report would provide you the deep analysis of your horoscope in regards to love and relationship. If you are in search of someone (soul mate) then this report can be the right guide for you and if you are already in love and have a partner then the horoscopes of the two you is analyzed together to help you get the clear picture of how your love and romance will progress in future. Overall this report will help you to get the desired love and affection and to help you get it we would also be suggesting you the vedic remedies (astrology solutions) too.
This is what the romance report comes inclusive of :
When will you find your soul mate?
Figure out if he or she the right one for you?
Are you two soul mates?
Do you feel there is a powerful bond between the two of you?
Would the relationship be long lasting or will it end up being just a fling?
Are the emotional feelings mutual?
Is it just going to be dating or is there a lot more to this relationship
The Romance Report looks into the fine details of your horoscope and also if you have a partner then you can send in the details of your partner and get the romance analysis done.
This report is prepared by analyzing your astrological birth charts (horoscope includes your Sun, Moon, Rising sign and many others) from the date, time, and place of your birth, the report states thoughts and opinions about the affection & discord between the two partners. The Romance Report is a superb method for people who wish to know more details on relationship.
Get the Romance Report particularly if are currently dating for any special Love Match to come into your life. Chances are, that you might have already met him or her. It suggests the best way to add happiness in your union, and offers tips to pacify troubled waters. Additionally, it lets you know efficient ways to encourage and support one another, and warns you about potential pitfalls.
Learn all of this and much more about your love life from the Romance Report. Get a Comprehensive and unaltered review of your Horoscope for absolute Contentment.
Our astrologer would recommend exceptional Astrological solutions to resolve any kind of hurdles in your romantic life without causing damage on anybody, i.e., these remedies are totally self-defensive against any evils brought to life by your planets.
Give yourself the most advantage and emotional investment into your love life, and seek out a person that is perfect for you.
This report would provide you :
Your birth Chart
The Astrological effects of the birth chart
Effects of houses related to Love/Romance
Results of planets concerned with romance/love.
Divisional Chart and its effect
Psychological Good and bad points
Unique comment on your relationship concern
Cycles involving peace and Disharmony
Table of planets -Dasha
Table of planets evaluation in relation to Romance.
Suggestion of yantra for love/romance
Other astrological remedies
Any query related to the report within 30 days of delivery will be answered free of cost.
Simple and Easy to understand
Extra Benefits : Free Service worth Rs. 600.00 + Free Delivery (on E-Mail)


Read Customer Reviews
For me romance report created a boom in my life. It helped me get the one I was in love with and also my parents agreed easily to our marriage, they just told me simple remedies which I did and succeeded in my love life
By Bhushan Jindal, factory owner, Faridabad
I was dating a girl for a year and got really really serious for her. I decided it to marry her and then I ordered the romance report just to see if there would be no problem. The report gave clarity and now we both are happily married.
By Nilesh Bharwani, audit consultant, Gurgaon
I had a boyfriend and in a relationship with him for 2 years. Suddenly he started to behave weirdly but always said that he will marry me. I asked for romance report and then I got to know that the guys was not serious for me and in fact he was cheating on me.
By Pratiksha Tiwari, teacher, Mumbai