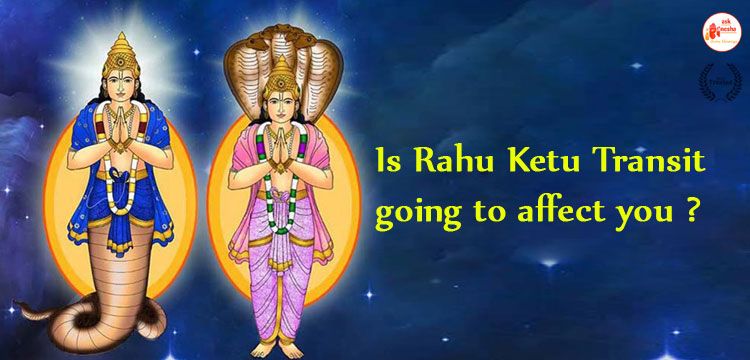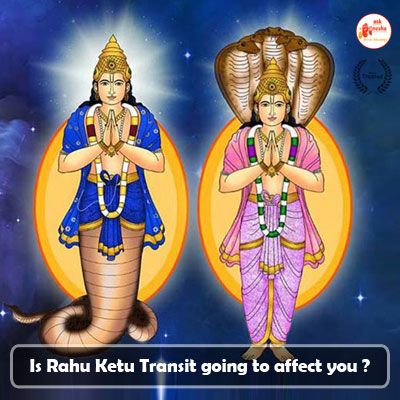 Rahu will transit in earth sign Taurus and Ketu has transited in zodiac sign Scorpio on September 23, 2020, and will remain there till 18th March, 2022 and Similarly Rahu has transited into the Taurus Sun Sign and will remain there till 18th March, 2022. Rahu and Ketu are shadow planets in Vedic astrology, and it impacts every zodiac sign in which they transit. If Rahu is positive, then it can give raj yoga, financial Gains, discovery and foreign travel. However, if it is negative, it can leave you disappointed and make confused and lazy. Similarly Ketu if has positive effects will give you unexpected rise and betterment and if has negative effects will cause sudden downfall, health issues and problems.
Aries
Rahu is going to affect your finance, domestic harmony and commitments. You are advised to have a check on your spendthrift tendencies and not to spend money on things not required by you. Your financial condition is going to be affected by the negative energy created by Rahu. Think before speaking otherwise, you will have a lack of harmony in your professional and domestic front. Spouse's health issues will also upset you. Kids will perform best in primary education. You need to be careful about your eyes, ears, face, nose and teeth related issues.
Ketu in Scorpio passing through the 8th House (House of Adversities) advisesyou to check what you say to your colleagues and how you converse with your seniors. Constant issues with business partners and subordinates without any reasons are likely to arise, and hence it is advisable to handle them tactfully. Your expenses are likely to increases and are supposed to pose serious issues for you. There may be challenges in maintaining healthy relations with your beloved ones, so you should spend quality time
Taurus
Rahu is transiting into your zodiac sign. You are advised to have patience. You are warned about making any significant decision related to family and profession without thinking about it twice. You will have opportunities in professional life. Read every document carefully before signing it. Avoid speculation and gambling.Try to avoid rash driving. You need to be careful about the health of your spouse.
Ketu in Scorpio passing through the 7th House (House of Partnership) will diffuse the level of uncertainty on some occasions, so it is advisable to be prepared for it. You will have to practice intense patience as you will face constant issues with your partner, otherwise, things can go out of control. The only way out for this complacency is to spend some good time with your partner in order to establish a stronger bond and clearing the misunderstandings. Fulfilling your financial desires will certainly need a lot of hard work and constant efforts. Breathing exercises will be helpful to remove stress.
Gemini
The transition of Rahu suggests that you should not keep money loose in your wallet or purse as you will spend your hard-earned money on useless things. Be careful while spending.You will be facing rivals and hidden enemies, but somehow you will be able to control them. The natives working in fields of communication, foreign trade, investigation and research will perform better. You will get tasks related to overseas or outer cities.
Ketu in Scorpio passing through the 6th House (House of Job/Health) may affect overall progress at work due to the health issues related to seasonal changes. Avoid junk food, do light exercise and take all other precautions to keep fit. Don't sign any business deal without thinking about all practical aspects of it. This transit phase can turn out to be good if you move strategically and systematically doing one thing at one time. Take good care of your health.
Cancer
The transition of Rahu will get financial rewards in terms of promotion for the natives who are in the job. New sources of income will open. You will be able to control your spendthrift nature well, which will boost your bank balance. You will invest some capital in your business. Couples can see the expansion of their family. It will be a good time for the natives working in the field of medicine, investment and education.
Ketu in Scorpio passing through the 5th House (House of Love)will cause unknown fears and insecurities in your relations, and hence you should control them. You may maintain cordial relations at the workplace. To avoid mistakes and heavy losses, the proper analysis may be required while making crucial investment-related decisions. It is advisable to drive carefully in this transit phase, as there are chances of some accidents or injury.
Leo
The transition of Rahu will bring about changes in the job or profession.Natives related to the fields of art, culture, fashion, glamour may be affected. Your way of working will change. You need to adjust to your boss. You will be more diligent and do more research in your work to gain success. An influential person will affect your life by helping you in your business or job. Do not begin any type of new venture. However, your most significant challenge is to sustain yourself during this period.
Ketu in Scorpio passing through the 4th House (House of Happiness) shows that you may maintain cordial relationships with colleagues, immediate bosses, and senior officials at the job front, only if you put sincere efforts for it. You may have to face personal confrontations regularly during this phase of transition. Proper analyzes and having forethought before investing in real estate and domestic projects are advised.
Virgo
Rahu transition is an excellent time to invoke your internal energy and to connect to your inner self. You will be more spiritually inclined. Destiny will show you the right path, despite lots of obstacles that will lead you to the winning position. You will visit some spiritual place. Students will get admission in their desired institutes but it will not be easy to excel in academics. There is a word of caution for the people who are involved in spiritualism, politics, and medicines.
Ketu in Scorpio passing through the 3rd House (House of Enterprise)indicates that the hard work and sincere efforts only help you to achieve success. Be confident in business meetings as they are likely to remain fruitful for prospects. Ketu transiting in 3rd house may bring stability in your financial conditions and strengthen overall financial status. This phase can be favourable for making new strategies or your financial growth.
Libra
This transition of Rahu will make you confident, and attracted to occult science, spirituality etc. You need to decide with extra care. You may be confused at times and find it difficult to make decisions. Following your sixth sense can be helpful while making decisions. You are advised to drive cautiously and avoid risky tours. Natives related to research, mining, geology, occult sciences will do good and can make a name in their respective fields.
Ketu in Scorpio passing through the 2nd House (House of Finance)depicts that there may be unwanted arguments with your senior officials or associates, so you are suggested to be careful of it. Business progress may remain slow but steady. While interacting with your friends and family, you need to think twice before saying something that can hurt them in any way.
Scorpio
You are advised to be careful while giving your assent to anything and before signing any document before reading it properly. You will expect new opportunities in terms of business and profession. It is also suggested to maintain transparency in the matrimonial meeting. The health of your spouse needs care. Differences of opinions with the business partners may arise. There is a sign of caution for the Venture capitalist, supply chain management, and financial experts to keep on checking their steps while moving forward in their work.
Ketu in Scorpio passing through the 1st House (House of Self) suggests avoiding arguments with your colleagues, subordinates, and immediate bosses at the workplace. There is a piece of advice that during this phase your career progress may get disturbed but determination and diligence can help you to come out from this challenging situation.
Sagittarius
This transition is going to be good for natives in the field of law and order, justice, medicine, and finance. You will easily manage your enemies and opponents and will be in control of the things around you. It's time to depend on your efforts only as your business associates or partners may not help you in your professional progression. So have confidence in what you do and relentlessly. If there are some matters regarding litigation, then you will receive good news. Don't casually take your professional life. Old health issues will be cured.
Ketu in Scorpio passing through the 12th House (House of Delays ) tells to depend on your efforts only as your business associates or partners may not help you in your professional progression. So be confident in your abilities and continue to work relentlessly. So you should have prior plans. You are suggested to avoid crucial financial related projects that may give only short term return.
Capricorn
Avoid new business start-ups or expansions in this phase, as you may not get favourable results. Maintaining cordial relations with your business partners or customers may be challenging, but patience and sincere efforts may help you a lot. Rahu will affect your wisdom and thought process and you will gain more knowledge. It is advised to collect some concrete knowledge before making any critical decision. You must not hide anything with your lover or partner as it may affect your relationships. Students will have to work hard. Natives related to the field of education, hospitality, glamour, and entertainment need to be more honest and consistent in gaining success.
Your performance may improve at the job front as a result of Ketu transit. You will get support from your seniors and subordinates. This phase will be a good one for long-term financial planning. This further will strengthen your financial status. You can go on a romantic trip with your partner. You will feel more vitality and energy.
Aquarius
Rahu will affect your peace and inner-self. It is advisable to move carefully in your financial matters and keep a check on your expenses. Otherwise, maintaining your finance can be a big headache for you. Businessmen may find it profitable to invest in real estate, and agriculture. You may incline socializing with friends and relatives Blessing from the elders and meditation will help you to be happy. It is a good time to move to a new place. Parents' health will need your attention during this phase. Natives working in the field of real estate, furniture, tourism, and politics must check documents before approving them.
Ketu in Scorpio passing through your 10th Hous,the House of Career will make the businessmen purchase new land, property, or office. Investing in real estate, agriculture, or domestic projects may reap favourable returns later. You may incline socializing with friends and relatives.
Pisces
Rahu is going to affect you on many fronts. Your strength, capacities, network, and your relations in society and family can come under the effect of Rahu. You are going to reap good results in your work field and will feel energised and disciplined. Expect good prospects of growth, so when encountered with such opportunities, don't let them go. The business deals, which you found a little tough may also prove to be profitable during this phase. Rahu passing through the 3rd House blesses with financial security and stability. Disputes with siblings will be resolved. There are good chances for people working in the field of law and order, politics, travel management, networking, communication, telecom for performing well.
Ketu in Scorpio passing through the 9th House (House of Fortune)will cause some kind of viral infection may catch you, and hence it is advisable to take proper precautions and have a healthy diet. To achieve financial rewards you will have to work with devotion, honesty and diligence.
Remedies for ill-effects of Rahu
Chant the Rahu mantra 'Om Bhram Bhreem Bhroum Sah Rahave Namah' mantra. This mantra appeasesRahu and helps in releasing tension, stress and anxiety.
Donate blue and black-coloured clothes and blankets, edible oil and black sesame seeds to the poor and needy on Saturday and Wednesday, this will help you to get maximum benefits of this transit phase.
The native is advised to wear a silver chain to pacify Rahu.
The individual must feed black dogs to please Rahu.
The native should perform Lord Shiva Puja and Lord Bhairav Puja to get rid of all the malefic effects of Rahu in transit as often as possible.
Perform Rahu Puja
Perform Ganesh Puja
Remedies for the Ill-effects of Ketu
Chant the Ketu Mantra 'Om Strim Strim Strim Sah Ketave Namah' mantra. This mantra pleases Ketu and Lord Ganesh. This Mantra removes all the obstacles from the life of the Native and makes it easy for him to overcome the ill-effects of Ketu.
Donate ash-coloured clothes, coconut and grains of seven different kinds to pacify Ketu.
You can fast on Thursdays.
Perform Ketu Puja.
Perform Ganpati Puja.