Maa Saraswati Puja and Homam
Saraswati puja blesses one with eloquence, concentration, memory, education and success in the examinations. The Goddess Saraswati grants success in Education, research, music, singing, dancing, acting, painting, sculpture etc.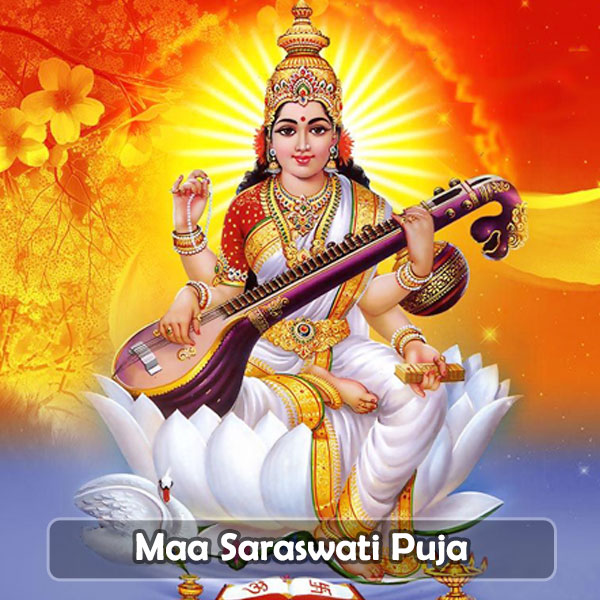 Benefits of Maa Saraswati Puja and Homam:
This puja blesses one with beauty, purity, and divinity of speech. It also blesses with good control and mastery over vocabulary.
With this puja and Homam, Maa Saraswati is invoked to bless with knowledge and remove the ignorance and inertia from our minds.
This puja and Homa blesses with expertise in the field of music and Arts. This puja is very beneficial for people seeking a career as a singer.
This puja helps in strengthening memory, especially for the students and learners.
Dancers, actors, and painters who are seeking success should perform this puja to invoke the blessings of Maa Saraswati.
This puja is very beneficial in getting the powers to concentrate, focus, and meditate.
Read Customer Reviews
Maa Sarawati is the Goddess of wisdom, intelligence and learning. I have found that all these powers are vested in her for real when I performed her Puja myself. I have become good memory retainer and my speeches are wonderful at public speaking.
By Raunak Aggarwal, Motivational speaker, Delhi
I was not doing really well in my professional course and somehow in my final examinations, I forgot whatever I had read. So I consulted Askganesha.com and they told me about this Puja. I ordered it online and got it done. With the grace of Goddess Saraswati, I passed my final examinations with flying colours.
By Aditya Shukla, CA, Delhi
About Maa Saraswati Puja and Homam
Goddess Saraswati (Sarasvati) is the wife (consort) of Lord Brahma. Out of all the God and Goddess she is the one who possesses the powers of speech, wisdom and learning. Maa Saraswati has four hands representing four aspects of human personality in learning; mind, intellect, alertness and ego.
Saraswati Devi is giver of education, intelligence and speech. In case where a man stammers it believed that his stammering gets controlled by this Homam.
By performing this Homam one will be blessed with success in the examinations, blessed with concentration in education. The devotee will not forget but retain and remember whatever he or she reads. It is Goddess Saraswati grants success in Education, research, music, singing, dancing, acting, painting, sculpture etc.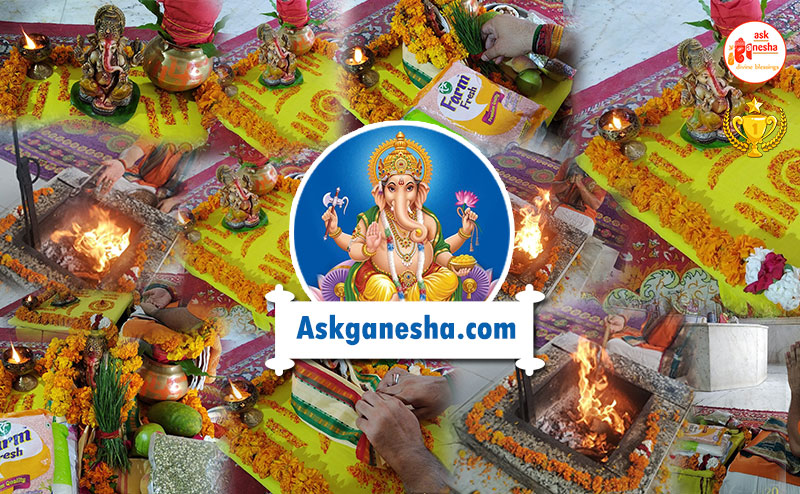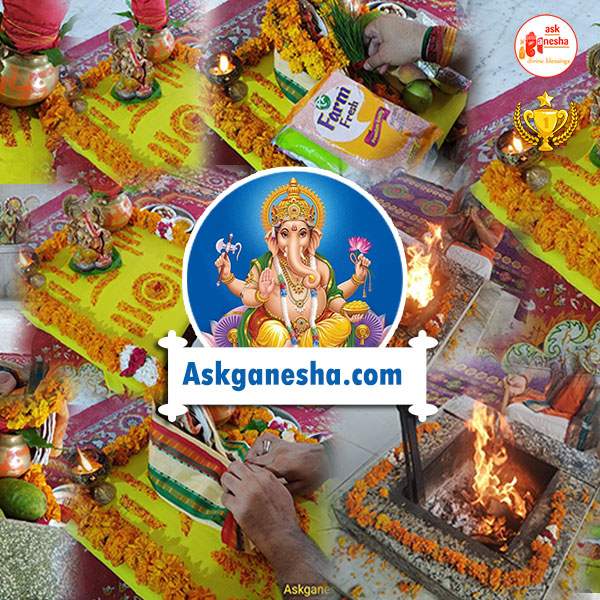 Online Puja Highlights
Free Mahurat Calculation by Astrologer
Puja is done in Vedic form with no side effects on anyone.
Personalized Puja and Homam done only for you.
Real proof of the puja done is also sent to you.
Puja done by Well Versed Experienced Purohits
Maa Saraswati Puja and Homam - Youtube Video
View Pictures of Maa Saraswati Puja and Homam


Read Customer Reviews
Saraswati Puja is a very good Puja for intelligence and learning. I have found the difference in my life even just by reading 'Sarawati Chalisa'. When I got the Puja performed, I found remarkable difference in my life and learning power. All thanks to Goddess Saraswati.
By Shanaya Ahuja, Professor, Hyderabad
Yes this Puja is very effective and I have felt the same. I performed Saraswati Puja and found my music learning going too strong than ever. Askganesha.com is a very good website and probably the best on the internet right now. Its services are very effective and are available at a very less Price.
By Kailash panwar, Percussionist, Barcelona
This Puja proved to be life saviour for me. My daughter had stammering problem because of which she always felt inferior to others however she was very pretty. When she was continuously rejected in the marriage proposals, she got very depressed. This is when I consulted pundits and they advised Maa Saraswati Homam and we did it. It had such amazing effects that within 2 months, her stammering problem was gone and now she get to be the one to choose her husband and not the other way round.
By Premlata, Housewife, Jharkhand
Why People Trust us!
Our Mission: Divine Blessings for Everyone
The 5E's of ASKGANESHA "Experience, Excellence, Entrusted, Ease of use and Evidence"
Experience: Askganesha has a very experienced team which have been serving people for more than 30 years. Our team members are well qualified and are highly knowledgeable. We have been listed on BBC too. We really care about our customers. That's why we always do our best to make your experience with us as pleasant as can be. We put our complete efforts to provide you the best astrology services.
Excellence: We provide excellent customer support. Our after sales service is considered to be our strongest point and we take pride in being one of the best in it.
Entrusted: Our Customer trusts us. They are sure that all their details and inner thoughts will be kept totally confidential .They know deep in their heart see us as unique, highly helpful, highly reliable and highly knowledgeable. We always put the customer first and keep everything confidential.
Ease of use: Askganesha is customer-centred astrology portal with easy to use UI. We take pride in ourselves for making it customer oriented. Our services have put us in a realm that is above and beyond our competitors.
Evidence:Why not take a look at what other customers have to say? We have testimonials on almost all our pages, full of praise and thanks. We have tons of satisfied customers worldwide.
Apart from this we have multiple secure payment options: You can pay for your order directly with your credit card, debit card, net banking or through PayPal. We use high security standards so that your details are always safe.
Once you have taken services from us you will look no where else.
God Bless You.
100% Guarantee
We provide 100% proof of the puja done. We have clients getting pujas done from the last many years. We assure you pujas are done in the best possible vedic process.