Nandi Puja and Homam
This puja is performed to obtain gains in career and profession, good health, increased longevity, win over enemies and win in court case (litigation) too.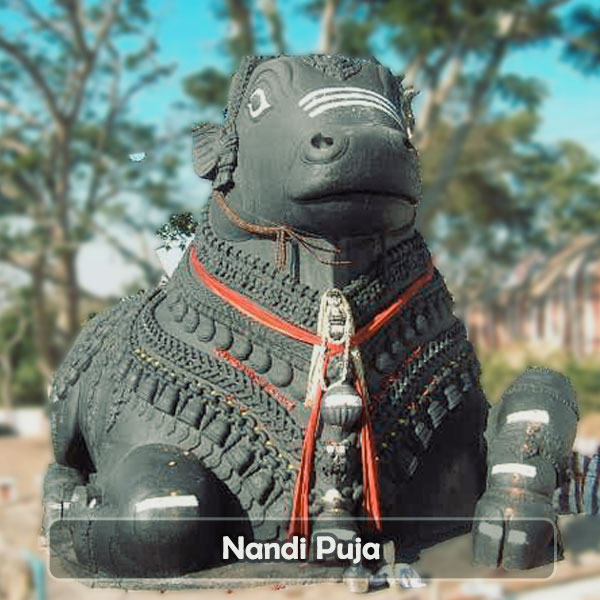 Benefits of Nandi Puja and Homam:
This puja is done for gains in the profession, career, and good health.
It gives longevity and good health.
It bestows the worshipper with wins in a court case or other matters of litigation.
It removes all your obstacles in your life.
Nandi is worshipped to attain happiness joy and content in life.
Nandi puja and Homa is performed to garner gains in career and profession.
Read Customer Reviews
I live away from India and it is impossible for me to sit in a Puja. Thank god, Online came to rescue. I usually surf Askganesha.com as it provides genuine services. Because of facing problems in my professional life, I ordered Nandi Puja, after which almost all my problems was shoo-ed away.
By Kirti Bhandoola, CA, Cardiff
I consider doing Nandi Puja as I am a big devotee of Lord Shiva. My professional life became hell and my health was deterioting with every passing day. After getting this Puja done from Askganesha.com, I was healed for real. Thank you Askganesha.com.
By Anamika Bharghava, Investment banker, Jharkhand
About Nandi Puja and Homam
Nandi the White Bull is the gate-guardian deity of Kailasa, the abode of Lord Shiva. He is usually depicted as a bull, which also serves as the Vahanaor the mount to Shiva. The Sanskrit word Nandi has the meaning of happiness, joy, and satisfaction, the properties of the divine guardian of Shiva- Nandi.Almost all Shiva temples display stone-images of a seated Nandi, generally facing the main shrine. The white color of the bull symbolizes purity and justice. Symbolically, the seated Nandi towards sanctum in Shiva temples, represents an individual jivatmaor soul waiting for the blessings of the Lord and the message that the jivatmashould always be focused on the Paramatma or the Supreme Soul. It is said that the puja of LordShiva is incomplete if Nandi bull is not worshipped along with him.
Lord Nandi puja is done for gains in career and profession, good health, increased longevity, win over enemies and win in court case (litigation) too. We arrange Puja or Homam by learned Purohit, along with reciting the Vedic mantra of the particular Devi or Deva along with the Homam done.
Lord Nandi Story: When the devas and the asuras joined hands to churn the ocean with a mountain in order to obtain the nectar 'Amrit'. During the process of this churning, they also found poison which was so dangerous that neither devas nor asuras wanted to accept it. Lord Siva, followed by Nandi, came forward to help. Shiva took the poison into his hand and drank it. Nandi saw some of the poison spill out of Siva's mouth and immediately drank it off the ground. The devas and asuras watching were shocked and wondered what would happen to Nandi. Lord Siva calmed their fears saying, "Nandi has surrendered into me so completely that he has all my powers and my protection".
Lord Nandi has all the powers of Lord Shiva and being an obedient servant of Shiva, doing Nandi's Puja will bring more professional growth in one's life.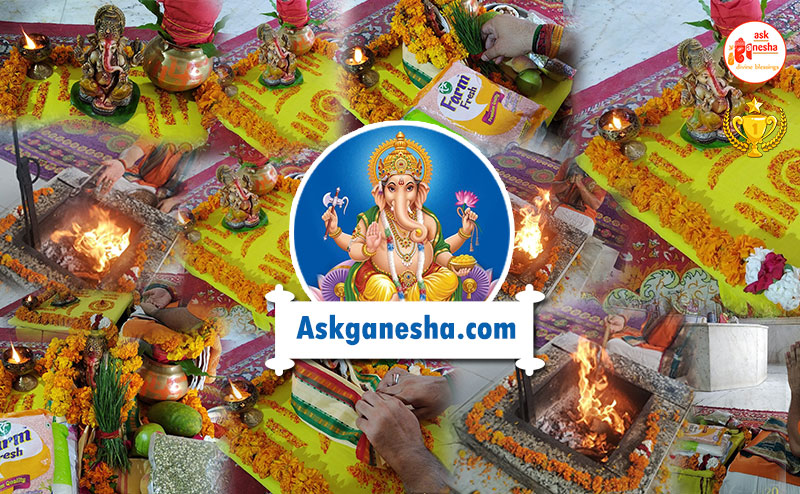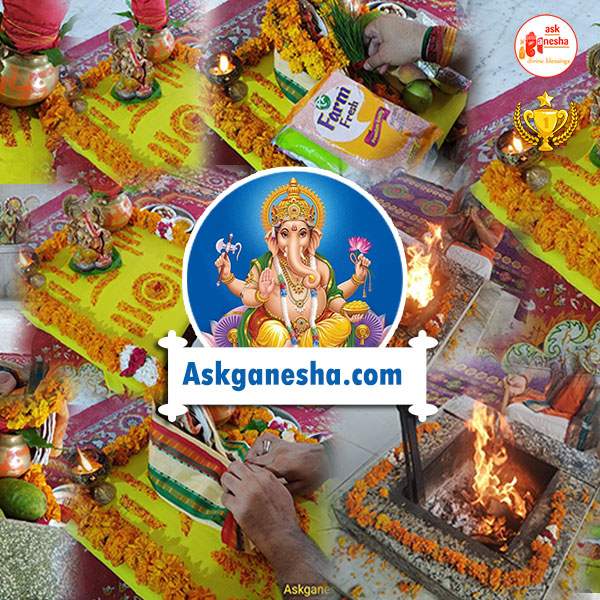 Online Puja Highlights
Free Mahurat Calculation by Astrologer
Puja is done in Vedic form with no side effects on anyone.
Personalized Puja and Homam done only for you.
Real proof of the puja done is also sent to you.
Puja done by Well Versed Experienced Purohits
Nandi Puja and Homam - Youtube Video
View Pictures of Nandi Puja and Homam


Read Customer Reviews
I had the same experience. My Job was going through a legal problem and then I got this Puja done on my behalf from Askganesha.com. I am blessed to collide with this website.
By Akhil Bhagnani, managing director, Singapore
If you are not happy with the way your health is responding to you and your work is also suffering then perform nandi puja. It will help in getting rid of any financial and health issue one is facing due to money problems
Mona Chaturvedi, housewife, Ghaziabad
The pundits who perform the puja through askganesha are extremely learned. They were able to answer all my questions regarding this puja. They told me about all the possible effects and they all came true
Suman Rastogi, Boutique owner, Agra
Why People Trust us!
Our Mission: Divine Blessings for Everyone
The 5E's of ASKGANESHA "Experience, Excellence, Entrusted, Ease of use and Evidence"
Experience: Askganesha has a very experienced team which have been serving people for more than 30 years. Our team members are well qualified and are highly knowledgeable. We have been listed on BBC too. We really care about our customers. That's why we always do our best to make your experience with us as pleasant as can be. We put our complete efforts to provide you the best astrology services.
Excellence: We provide excellent customer support. Our after sales service is considered to be our strongest point and we take pride in being one of the best in it.
Entrusted: Our Customer trusts us. They are sure that all their details and inner thoughts will be kept totally confidential .They know deep in their heart see us as unique, highly helpful, highly reliable and highly knowledgeable. We always put the customer first and keep everything confidential.
Ease of use: Askganesha is customer-centred astrology portal with easy to use UI. We take pride in ourselves for making it customer oriented. Our services have put us in a realm that is above and beyond our competitors.
Evidence:Why not take a look at what other customers have to say? We have testimonials on almost all our pages, full of praise and thanks. We have tons of satisfied customers worldwide.
Apart from this we have multiple secure payment options: You can pay for your order directly with your credit card, debit card, net banking or through PayPal. We use high security standards so that your details are always safe.
Once you have taken services from us you will look no where else.
God Bless You.
100% Guarantee
We provide 100% proof of the puja done. We have clients getting pujas done from the last many years. We assure you pujas are done in the best possible vedic process.