Budh (Mercury) Puja
Those who are weak at studies, experience lack of concentration, have skin related health issues, problem related to nervous system etc., should worship Budh.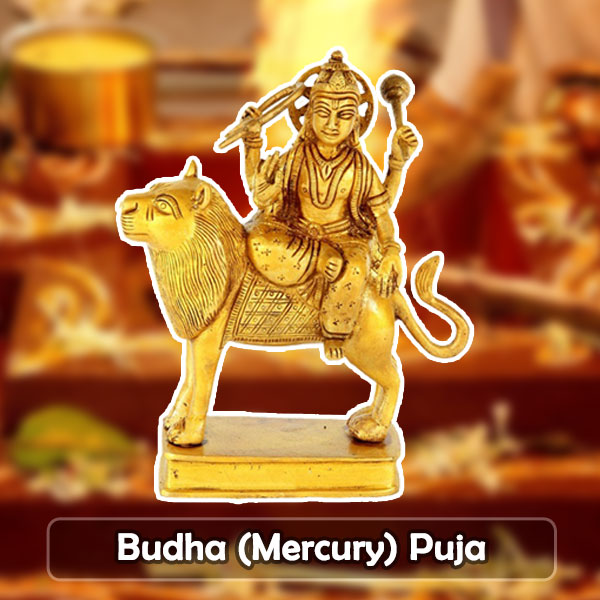 Benefits of Budh (Mercury) Puja:
This puja bestows the devotee with the gift of good intelligence, sharp memory, knowledge, and education and at the same time, it enables to control of the speech and speaking aspect of the native.
If a native is suffering from frequent Memory loss and other such problem it means there is a negative effect of Mercury in your life.This puja and Homa reduces the negative effects of Mercury.
This puja and Homa bring monetary, and health benefits.
This puja is recommended for those who are weak, suffer from blood pressure, and have low power of concentration.
Helpful in curing issues related to skin and health problem related to the nervous system, lungs etc
Having done this puja and homa the native have access to wealth and land.
Read Customer Reviews
Budh Puja is very good for those who are sad because of bad memory or problems associated with knowledge and wisdom. I have ordered this puja from Askganesha.com. The effects were very good and even better than expected.
By Apeksha Verma, HR consultant, Noida
I evolved cervical problem and visited many doctors and did many tests. I went to many physiotherapist, got messages and physiotherapies but nothing worked. On consulting the astrologer of Askgnaesha.com, I got to know that mercury in my horoscope is marquesh. I performed Mercury appeasing Puja. I even perform puja to Lord Ganesha ji on every Wednesday, offer him ladoos, paan etc. my pain is much much better now.
By Radhika Chandra, Student, Chandigarh
About Budh (Mercury) Puja
Budh or Mercury Puja is done to appease the planet Mercury (Budh). Planet Mercury is considered to be associated with knowledge and wisdom and so to appease him.
Those who are weak at studies, experience lack of concentration, have skin related health issues, problem related to nervous system etc., should worship Budh. Also those running Mercury (budha) dasha or Sub-period.
A prayer to Budh, on Wednesdays, brings in manifold benefits like removing obstacles, possession of knowledge, concentration, wealth, lands, etc. The Budh Puja is done with faith to ward off all evils of planet Budh (Mercury) as per the horoscope.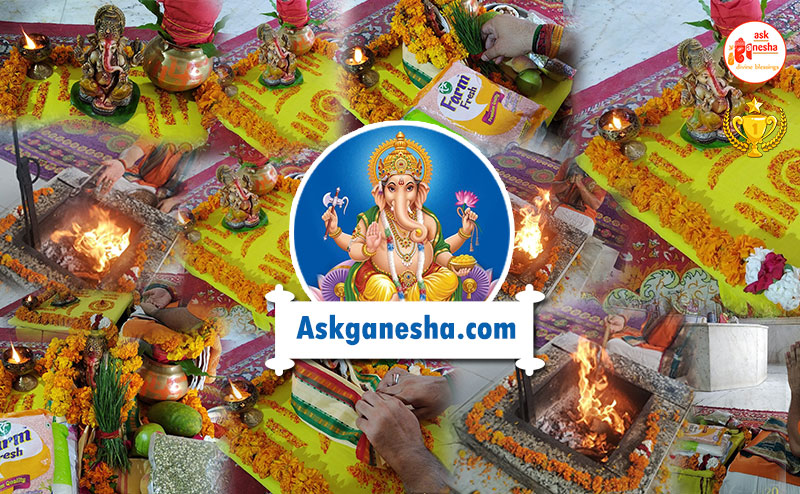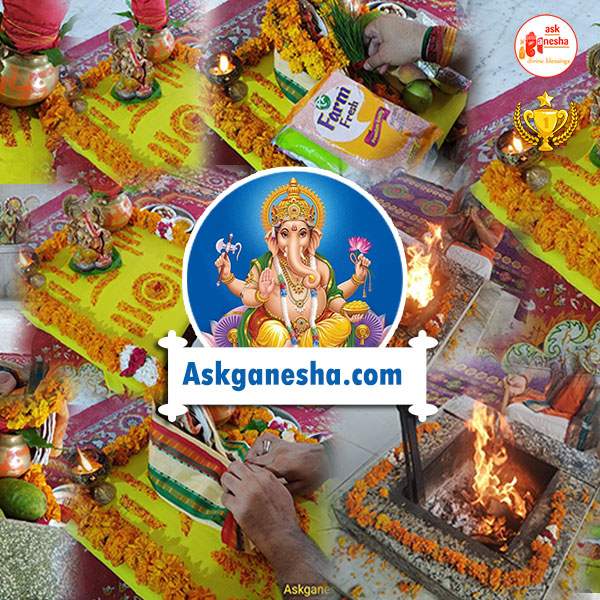 Online Puja Highlights
Free Mahurat Calculation by Astrologer
Puja is done in Vedic form with no side effects on anyone.
Personalized Puja and Homam done only for you.
Real proof of the puja done is also sent to you.
Puja done by Well Versed Experienced Purohits
Budh (Mercury) Puja - Youtube Video
View Pictures of Budh (Mercury) Puja


Read Customer Reviews
I performed Budh Puja to appease my son's mercury position in my son's horoscope. No matter how hard he tried, he could not do well in his studies. He wanted to crack an exam, so I ordered this Puja on Askganesha.com. They asked for a very little amount of money and did the puja. He could concentrate better then and did crack the exam.
By Anusha Garg, teacher, Udaipur
Internet has brought revolution in our lives. We have become more aware of our surroundings and near about. No body, no pundits can fraud us now as all the information are available on internet. Askganesha.com is the most genuine website I have come across and I have ordered many services from it too.
By Kashish Chopra, web designer, Boston
Mercury or Budh Puja really aided me in gaining hold over my business. I have progressed in my business with the grace of Lord Mercury or Budh. I have acquired land from a rival which was stuck from years. It is a good puja and should be performed on a regular basis. if you do not have time, you can order it through Askganesha.com.
By Manas Chaturvedi, Businessman, Delhi
Why People Trust us!
Our Mission: Divine Blessings for Everyone
The 5E's of ASKGANESHA "Experience, Excellence, Entrusted, Ease of use and Evidence"
Experience: Askganesha has a very experienced team which have been serving people for more than 30 years. Our team members are well qualified and are highly knowledgeable. We have been listed on BBC too. We really care about our customers. That's why we always do our best to make your experience with us as pleasant as can be. We put our complete efforts to provide you the best astrology services.
Excellence: We provide excellent customer support. Our after sales service is considered to be our strongest point and we take pride in being one of the best in it.
Entrusted: Our Customer trusts us. They are sure that all their details and inner thoughts will be kept totally confidential .They know deep in their heart see us as unique, highly helpful, highly reliable and highly knowledgeable. We always put the customer first and keep everything confidential.
Ease of use: Askganesha is customer-centred astrology portal with easy to use UI. We take pride in ourselves for making it customer oriented. Our services have put us in a realm that is above and beyond our competitors.
Evidence:Why not take a look at what other customers have to say? We have testimonials on almost all our pages, full of praise and thanks. We have tons of satisfied customers worldwide.
Apart from this we have multiple secure payment options: You can pay for your order directly with your credit card, debit card, net banking or through PayPal. We use high security standards so that your details are always safe.
Once you have taken services from us you will look no where else.
God Bless You.
100% Guarantee
We provide 100% proof of the puja done. We have clients getting pujas done from the last many years. We assure you pujas are done in the best possible vedic process.