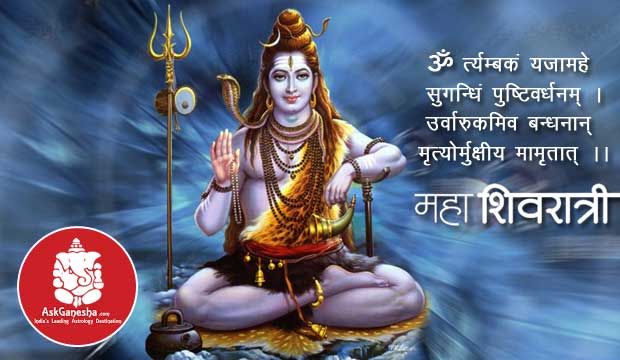 Masik Shivratri Date & Mahurat
The upcoming schedule for Masik Shivratri is on dates: 12 October, 2023
About Masik Shivratri
Shivratri is an occasion to be connected to Lord Shiva. Masik Shivratri is observes every month once on every Chaturdashi tithi of Krishna Paksha. Shivratri is one the most devout festivals of Hindu religion. On this day the devotees perform Lord Shiva puja and are blessed with health, prosperity, happy marital life, income from various sources etc.
Why is it celebrated?
Some say, it is the day to commemorate the day when Lord Shiva drank the deadly poison, which was emerged from Samudra Manthan. While others say that it is the day when Lord Shiva and Goddess Parvati got married
Samudra Mantha
Once Devas and Asuras were were churning the ocean of milk. During the churning process, a pot of poison came out which had ability to destroy the universe. This frightened both Asuras and Devas and they ran to Lord Shiva. Shiva, to save the universe from poison, swallowed it. This resulted in turning of his throat into blue colour. After this, he was called "Nilkantha". To celebrate this event, Shivratri is celebrated.
Masik Shivratri fast
A fast which is said as vrat is observed on masik shivratri. One doesn't eat general food items. People follow fast to seek blessings of Lord Shiva. It helps him/her to control Tamas Guna (quality of inertia) and Rajas Guna (passionate activity)
Food items which can be consumed during fasting :
Samak ke chawal
Kuttu Ke Paranthe
Fruit Salad
Kuttu Ki puri
Potato Fries
Mashed Sabudana
Sukhi Arbi
Sev Tamatar Ki Sabji
Significance of Masik shivratri for women
Shivratri has utmost important for the married women and young girls. They fast for their sons and husbands. Unmarried women pray to attain good life partner
Masik Shivratri benefits
Shivratri is the day of union of Shiva and Shakti. Following are the benefits one can attain:
1. One can get liberation from their sins
2. It helps them to achieve success and prosperity
3. Drives away the evil spirit
Rituals of Masik Shivratri :
Chanting of Om Namah Shivay and maha mrityunjay mantras
Panchamrit abhishekam on shivling.
Fasts
Offering Bhoj To Brahmin priests
Book a puja on this special occasion and receive Lord Shiva's blessings