Kal Sarp Dosha Report
The Kal Sarp Dosh Analysis report will help is a must for you if you have the Kal Sarp dosh in your horoscope. Our astrologer will check and let you know the effects of the dosh and also will help you to know the vedic astrology solutions through which you can reduce the malefic effects of the dosh. Get this report now.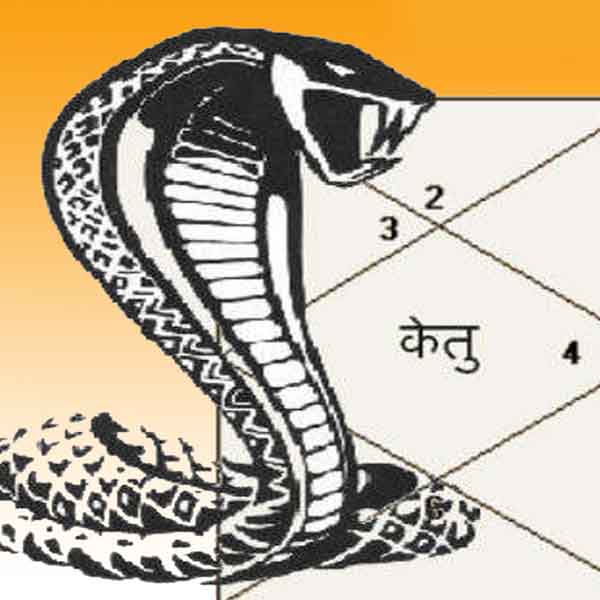 Highlights
Manually prepared by Expert Astrologer with over 25 years of experience.
Simple and Easy to understand
Additional Benefit: Includes Service worth Rs. 600 for FREE.
Vedic remedies (solutions) are also suggested.
Free Delivery on E-Mail
All data is kept confidential.
Read Customer Reviews
I agree with you, none of the pundit/astrologer has worked as well as the one in askganesha.com. I am glad I found this website and now I know the place which can help me heal my problems for real.
By Tarina kaur, fashion designer, Bangalore
Great website, great work, very polite astrologer. You can ask many queries you want and they will answer all of them with equal empathy and politeness. Looking to forward to order something else soon!
By Simona Arora, Architect, Canada
About Kal Sarp Dosha Report
Few traditional astrologers may believe that "The Kalsarpa Yoga is a dreaded yoga that can cause one's life to be miserable. A person under the affliction of this yoga leads a life of pain and misfortune. If it is highly afflicted this yoga has the capacity to cancel out all the good Yogas of the chart". But this is not always true. The kalsarp dosh effects are different from horoscope to horoscope.
Many famous people like Jawahar Lal Nehru, Indira Gandhi, Sachin Tendulkar are having this Yoga in their chart. With this report you will know exactly whether this Yoga is going to give negative or positive effects in your chart.
Some of the questions which arise are:
Will this yoga always give negative effects?
What is the effect of the yoga in my life?
How can I overcome the negatives of this yoga?
When will the effects of the Kaal Sarp dosh be over?
Is my family going to be affected by it?
My life is not running well. Is it due to Kalsarp dosh?
Can I make Kalsarp dosh positive? How?
The Kal Sarp Dosh Analysis Report is prepared on the basis of your birth details i.e. date, time & place of birth .The Kal Sarp Dosh Analysis report consists of natal chart and also other charts are studied to find the effects. The other charts play an important role in helping out to know the results of Kal Sarp Dosh in a chart.
In this case you need not worry we will suggest you unique astrological remedies to solve your Kal Sarp Dosh related problems. Due care is taken while analyzing your horoscope and suggesting unique and usually inexpensive remedies in solving all kinds of Kal Sarp Dosh problems. Our remedies are completely safe and give the desired results.
The report will provide:
Your natal horoscope.
Your personal Astrological details
Influences of the Rahu and Ketu
Consequence of Kalsarp Dosha
Yantra Suggestions
Recommendations of Astrological Remedies
Any query related to the report within 30 days of delivery will be answered free of cost.
Simple and Easy to understand
Extra Benefits : Free Service worth Rs. 600.00 + Free Delivery (on E-Mail)


Read Customer Reviews
I have ordered tons of reports from this website and I am satisfied with all of them, needless to say that their remedies work like wonder. Just one request that they should work a little bit on their language as it is high profile and at times get difficult to be understood by me.
By Manju Aggarwal, professor, New Delhi
My career was my passion and it was not gaining heights due to problems unknown to me, I got to know I have Kal sarp dosha and immediately consulted few astrologers out of which I found askganesha.com the best as their remedies actually worked.
By Prakhar Gupta, singer, Mumbai
I have used kal sarp dosha report from askganesha.com and I am highly impressed by the way these people work. They are highly organised and their quick delivery of work is appreciable. Their remedies work quickly and have an effect over personal lives of people.
By Meena vasudeva, businesswoman, Manesar