Kal Sarp Dosha Report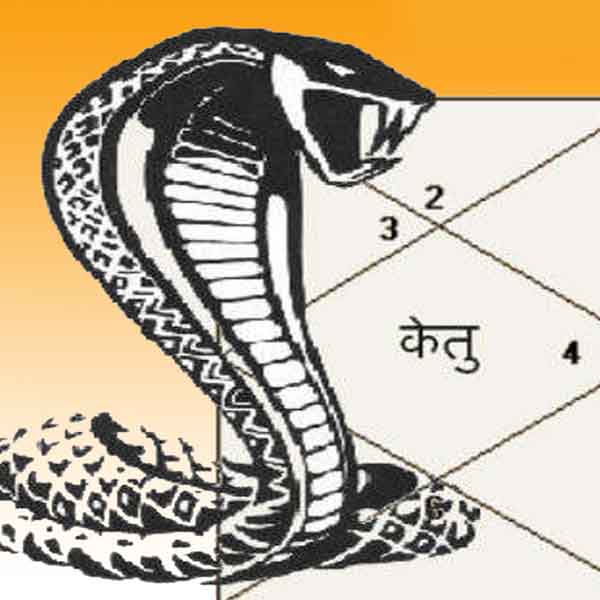 Highlights
Manually Prepared by AskGanesha Astrologer
Free Delivery on E-Mail
Simple and Easy to understand
Read Customer Reviews
I got to say that all I have heard from anyone is eulogy about this particular website and their work is said to be immensely effective. I got myself checked kal sarp dosha in my horoscope and luckily I don't have it.
By Alka Gautam, self-employed, Aligarh
Many pundits/ baba just blabber words like kal sarp dosha to scare the s**t out of people. Don't be fool and go check at this website if you actually have it in your horoscope. My mom's eyes have opened and she does not believe inn such craps any longer.
By Manish Kaul, gym instructor, Ludhiana
About Kal Sarp Dosha Report
Few traditional astrologers may believe that "The Kalsarpa Yoga is a dreaded yoga that can cause one's life to be miserable. A person under the affliction of this yoga leads a life of pain and misfortune. If it is highly afflicted this yoga has the capacity to cancel out all the good Yogas of the chart". But this is not always true.
Many famous people like Jawahar Lal Nehru, Indira Gandhi, Sachin Tendulkar are having this Yoga in their chart. To know exactly whether this Yoga is going to give negative or positive effects in your chart.
Some of the question which arises is
Will this yoga always negative?
How come people having this Yoga become popular?
How this Yoga affects one's life?
Can I make it positive?
How?
The Kal Sarp Dosh Analysis Report is prepared by the data provided by you i.e. date, time & place of birth .The Kal Sarp Dosh Analysis report consists of natal chart and as well as few specific charts which play an important role in helping out to know the results of Kal Sarp Dosh in a chart.
In this case you need not worry we will suggest you unique astrological remedies to solve your Kal Sarp Dosh related problems. Due care is taken while analyzing your horoscope and suggesting unique and usually inexpensive remedies in solving all kinds of Kal Sarp Dosh problems. Our remedies are completely safe and give the desired results.


Read Customer Reviews
I have ordered tons of reports from this website and I am satisfied with all of them, needless to say that their remedies work like wonder. Just one request that they should work a little bit on their language as it is high profile and at times get difficult to be understood by me.
By Manju Aggarwal, professor, New Delhi
I have used kal sarp dosha report from askganesha.com and I am highly impressed by the way these people work. They are highly organised and their quick delivery of work is appreciable. Their remedies work quickly and have an effect over personal lives of people.
By Meena vasudeva, businesswoman, Manesar
I have kal sarp dosha in my kundli and that's why my marriage did not work out, I am pretty sure of that. I then consulted askganesha.com and got my personalized kal sarp dosha report that helped me to learn about the condition more deeply.
By Nitin Gulati, professor, Gurgaon