Child Report
Being a concerned parent you would always want to know about your child's future and this child astrology report is going to help you to know all about your child's horoscope. Your concerns for your child's health, education, career, etc. are answered and resolved in Askganesha's Child Report. You can know about the potential possibilities for the growth and development of your child along Vedic remedial measures to help better your child's overall development. Get this report today.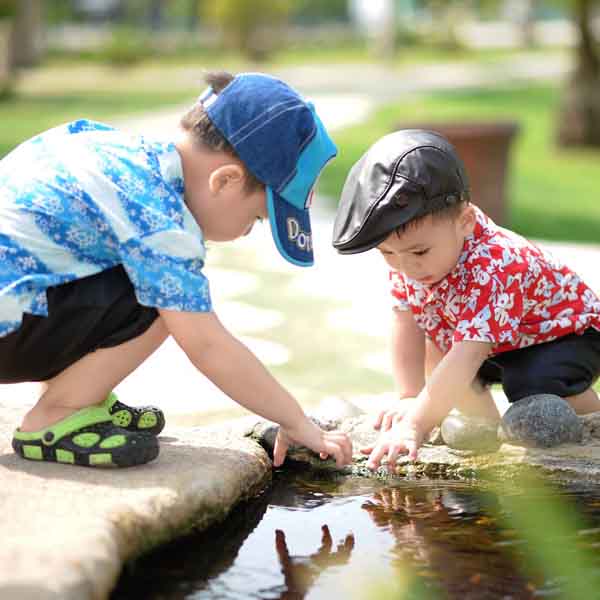 Highlights
Manually prepared by Expert Astrologer with over 25 years of experience.
Simple and Easy to understand
Additional Benefit: Includes Service worth Rs. 600 for FREE.
Vedic remedies (solutions) are also suggested.
Free Delivery on E-Mail
All data is kept confidential.
About Child Report
This report is specially requested by many concerned parents who want to know about their child's future. In this report, our expert astrologer will give the details about your child's health, education, career etc. This report is also customized as per your requirement. We give special attention on the aspects of life which you requests, therefore what you get is a complete and unaltered preview of your child's horoscope and we assure you total happiness and peace of mind. Our astrologer will give details on strength and weaknesses of the horoscope and thereby help you to discover the potential for development and growth of your child. If the horoscope of your child indicates obstacles or some negative effects created by the planets, in that case, our astrologer will suggest you effective remedies in solving all kinds of troubles and tensions. And you can be rest assured that these remedies are totally safe and will have a very positive effect on your child's future. We also give answers to specific questions (if asked by you) like
People normally ask these questions:
Will my child fair well in exam?
Is my child going to be selected in particular school or college?
Will this particular college or school be good for my child?
When will the health of my child improve?
When can my child go to a foreign land?
Know all this and more about life of your child life through the Child Reports.
Get a Complete Horoscope reading of your child.
The child report would also contain suggestions for effective Astrological remedies which would help to reduce the negatives and improve your child's life. The remedies would not only reduce the negatives but at the same would also help increase the positive in your child's horoscope. These remedies if done properly would sure bring in the best results thus helping to form a secure future.
This report will provide:
Child's natal horoscope
Astrological finer details
Concerned houses effects
Position of planets and their effects.
Important Divisional Chart
Weaknesses and overall Strength
Your main concern about your child
Analysis of the Vedic Dasha
Best suited remedies like Yantra and Puja
Any query related to the report within 30 days of delivery will be answered free of cost.
This report is prepared manually by our astrologer after going through the thorough analysis of the planetary combinations in horoscope.
Simple and Easy to understand
Extra Benefits : Free Service worth Rs. 600.00 + Free Delivery (on E-Mail)