Pitr Dosh Nivaran Puja
This puja gets you blessings of your ancestors, which in turn bring happiness, peace and love in the family. It also removes all hurdles of life, overcome enemies and bestows with enlightenment.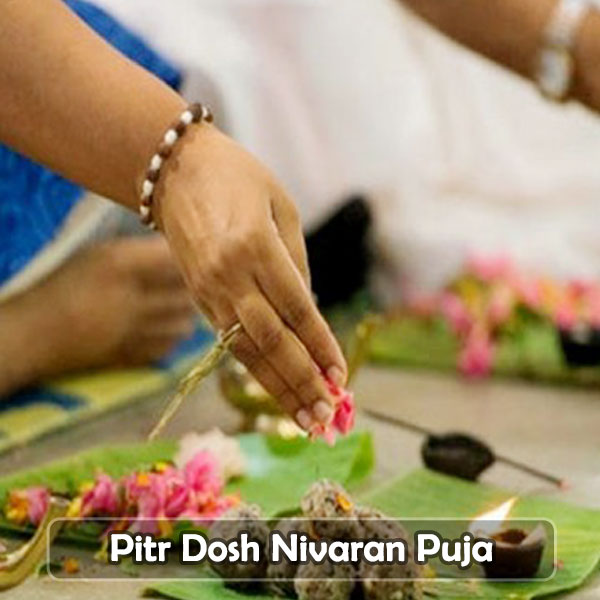 Benefits of Pitr Dosh Nivaran Puja:
This puja gets you the blessings of your ancestors, which in turn bring happiness, peace, and love in the family.
It also removes all hurdles of life and you will be able to finish your incomplete projects or will attain success in the ventures you have been failing for long.
This puja will help you in overcoming enemies and registering a victory over your opponents.
This puja also bestows with enlightenment.
It will prevent any ill effects that may seriously harm the person and their progeny.
It averts untimely deaths and sudden life-threatening accidents that may affect the native and his family.
It will eliminate financial troubles that the person is likely to suffer throughout life.
Read Customer Reviews
In my family, there was a problem that every new born child was a girl. None of the couples could conceive a boy. It became an issue of concern. Our family pundit after taken so much time told us to do many pujas but they were of no use and the problem persisted. We then contacted Askganesha who told us about the pitr dosh and its nivaran. We got the puja done through them and now there are two new born boys as well in our family.
By Shreya Arora, Model, New Delhi
There were some problems going on in my family and upon consultation with Askganesha.com Astrologer, we got to know that we need to do Pitr Dosh Nivaran Puja. As our ancestors were angry with us on something done in the past. We have heard this advice from many other pundits as well. So we did the puja through askganesha.com and since then, the problems are less.
By Kamal Chauhan, Bank Manager, Punjab
About Pitr Dosh Nivaran Puja
Pitra puja is a way to give respect to ancestors.
For the late departed ancestors prita paksh is observed once in a year in Bhadrapad / Ashwin months into the autumn. Its duration is of 15 days from Purnima (full moon) to Amavas (new moon). We also call it Shradh, Sharadh Pakhwada, Sharadh Parv, by which you get blessing from departed ancestors in which we repay to them by this ritual.
How performing Shradh benefits you?
The ritual of Shradh is a sacrificial fire performed for deceased ancestors and it is considered highly sacred. The benefits which are derived after performing the ritual of Shradh are mentioned in Smrutichandrika and many other holy texts in the form of verses. This gets you the blessings of your ancestors, brings in happiness and peace, and removes obstacles of the pitr dosh, overcome enemies, gain enlightment and helps in removing the past sins.
Shradh: The season of sacrifice and ancestral blessings
Shradh is commonly known as "Oblation Offerings on Pitru Paksha" which is an indispensable act in Hindu Tradition. It is a ceremony which is done to honour the ancestral souls. The benefit of deceased relatives, observed at fixed periods and on occasions of rejoicing as well as mourning. The ritual is yearly performed on the death anniversary of a Relative during the dark fortnight called "Pitru Paksha" in the month of Ashwin of the Hindu Vikram Samvat.
When is Shradh performed?
This is a custom unique to Hindu religion, the Mahalaya Shradh Pitru Paksh fortnight begins with Purnima in the Ashwin Month. It is believed that the Shradh performed during this period is highly auspicious as it reaches the deceased relatives instantly which make their souls rest in peace. Shradh can be performed on every Amavasya or the last day of the dark fortnight of a lunar month as well.
श्राद्धात् परतरं नान्यत् श्रेयस्करम् उदाहृतम् ।
The above verse in the Sanskrit means "Nothing is as superior as the ritual of Shradh. Therefore, a person having a pure intellect to discriminate between right and wrong should never abstain from performing Shradh"
Importance of performing Shradh
Every custom and tradition has its own place in Hindu mythology despite of which one can't be far away from learning how it demands to be done. As per Science of Dharma, performing Shradh is an essential part of obeying Dharma.
Hindu mythology explains the belief about who can be called a "true Son":
The son in the family protects people from the hell and this act is known as "Pun". As per the verses from the Vedas goes, every son must perform rites like Shradh to enable his ancestors (Pitars) to reach higher subtle regions and to relieve them from experiencing innumerable sufferings. The Pitars bestows their grace and blessings upon their descendants. It becomes fully clear that this is the duty of those who call themselves putra (Son).
Another fact behind this is that repaying the debt to ancestors is considered of high importance and is compared to the repaying the debt to God, Sages and the society. It is considered an undeniable duty of descendants to respect their ancestors, make donations in their name and to undertake activities that will please them. The ancestors' soul becomes fulfilled only after receiving "Pinda" and "water" from their son.
The bigger picture behind Shradh
Every ritual is performed with some sense of societal benefits as is the case with Shradh Offerings. The Shradh offerings to the ancestors are made through Brahmans and by donations to those who are handicapped and poor. Both are recommended for maximum 'tarpan' (relief) in the Hindu tradition.
Shradh is not a funeral ceremony but a form of Pitru-Yajna considered an act of sacrificing and offering selflessly. It is a form of prayer done earnestly to God and your ancestors which not only brings blessings but a form of happiness and prosperity in life.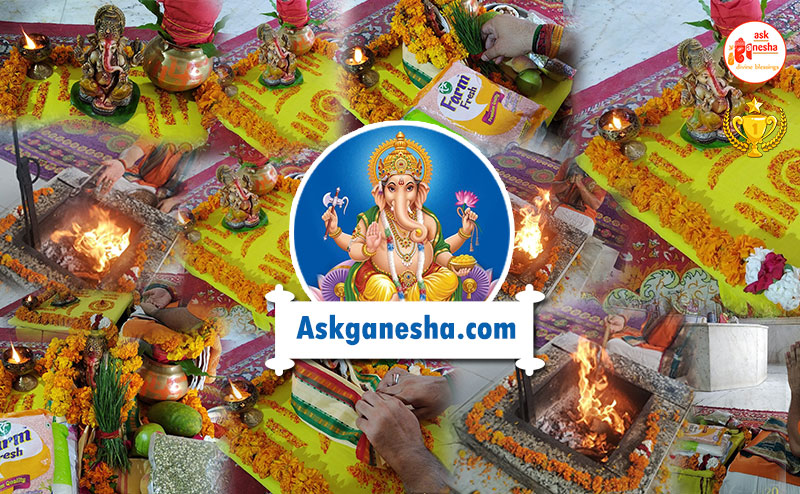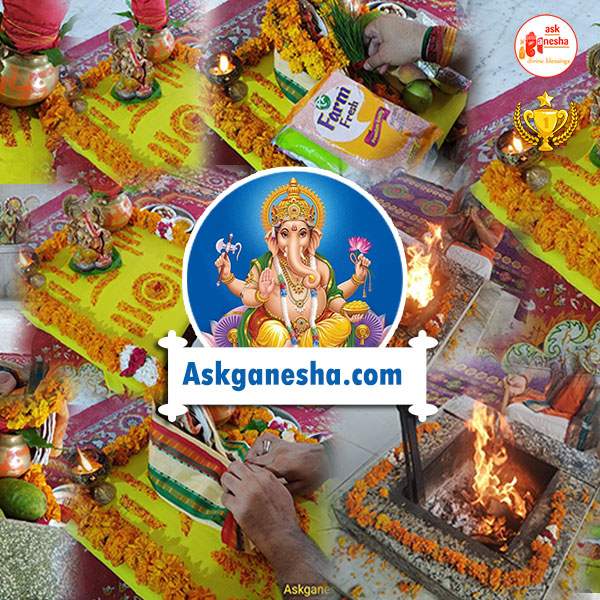 Online Puja Highlights
Free Mahurat Calculation by Astrologer
Puja is done in Vedic form with no side effects on anyone.
Personalized Puja and Homam done only for you.
Real proof of the puja done is also sent to you.
Puja done by Well Versed Experienced Purohits
Pitr Dosh Nivaran Puja - Youtube Video
View Pictures of Pitr Dosh Nivaran Puja


Read Customer Reviews
This Puja is very important and very useful. It is advisable to do it every year for the pacification of the souls of ancestors/pitr. Me and my family perform Pitr Dosh Nivaran puja every year during the Shradhs and all is well with us and we hope that our great grand fathers and mothers are resting in peace.
By Keval Mehta, Import Export, Gujarat
Its is a good puja and I have been doing this every year since my childhood with my parents. Shrads are considered very auspicious and pitr dosh nivaran puja should be performed.
By Debashish parashar, businessman, Kolkata
It was shradh going on in India and I was out so I could not perform the Pitr Puja. But Thanks to Askganesha.com as they provide this puja and service to all that is really comfortable. I just ordered it through them and they got it done. Thankyu Askganesha.com for being there in the times of need.
By Anshu Chopra, Photographer, Westchester
Why People Trust us!
Our Mission: Divine Blessings for Everyone
The 5E's of ASKGANESHA "Experience, Excellence, Entrusted, Ease of use and Evidence"
Experience: Askganesha has a very experienced team which have been serving people for more than 30 years. Our team members are well qualified and are highly knowledgeable. We have been listed on BBC too. We really care about our customers. That's why we always do our best to make your experience with us as pleasant as can be. We put our complete efforts to provide you the best astrology services.
Excellence: We provide excellent customer support. Our after sales service is considered to be our strongest point and we take pride in being one of the best in it.
Entrusted: Our Customer trusts us. They are sure that all their details and inner thoughts will be kept totally confidential .They know deep in their heart see us as unique, highly helpful, highly reliable and highly knowledgeable. We always put the customer first and keep everything confidential.
Ease of use: Askganesha is customer-centred astrology portal with easy to use UI. We take pride in ourselves for making it customer oriented. Our services have put us in a realm that is above and beyond our competitors.
Evidence:Why not take a look at what other customers have to say? We have testimonials on almost all our pages, full of praise and thanks. We have tons of satisfied customers worldwide.
Apart from this we have multiple secure payment options: You can pay for your order directly with your credit card, debit card, net banking or through PayPal. We use high security standards so that your details are always safe.
Once you have taken services from us you will look no where else.
God Bless You.
100% Guarantee
We provide 100% proof of the puja done. We have clients getting pujas done from the last many years. We assure you pujas are done in the best possible vedic process.