Kesari Nandan Puja
This puja blesses with courage, and strength to fight all sort of enemies and removes all evils and bad fortune.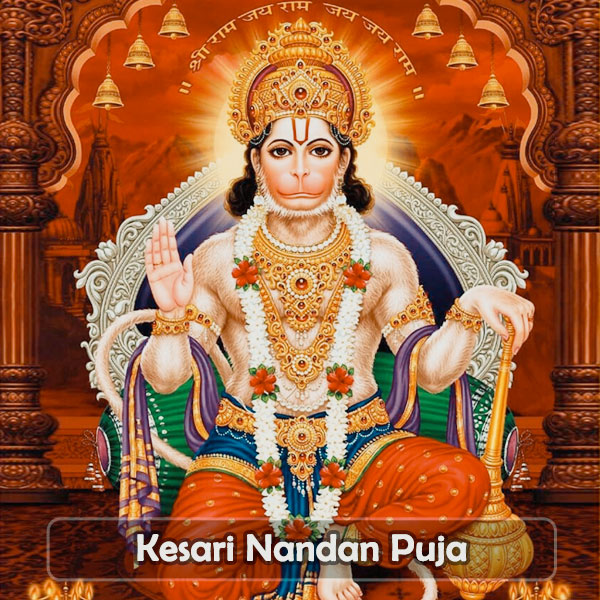 Benefits of Kesari Nandan Puja:
This puja gives courage, which enables fight, all sorts of evils and enemies.
All the worries and defects will be removed.
Emancipate the worshippers, and protects them from bad fortune.
This Homam enables to remove all the sorts of enemy, even the cases pertaining to legal matters.
Read Customer Reviews
Some people were threatening my life, all I lacked was courage. I went to the police but nothing happened. So I went to Askganesha.com as I had heard a lot of it. I ordered their kesari Nandan Puja which was very less price. It proved very effective for me.
By Anuj Raheja, Lawyer, Mumbai
Kesari nandan puja is very good pooja. It helped me a lot in my difficult times. It gives courage and power to fight with the bad people. I did it from the askganesha.com website.
By Vibhisha Chopra, engineer, Canada
About Kesari Nandan Puja
Kesari Nandan means Son of Kesari. Kesari was the king of the Vanarasor the monkeys. He and his wife were blessed with a very powerful son who is considered to be the partial incarnation of Lord Shiva and he was named Hanuman. Kesari Nandan Hanuman is known to have immense powers that were given to him to help lord Rama to win over Ravan. He is a celibate, dedicated and ardent ram devotee who was blessed to be one of the Chirinjivis or the immortals. His strength, vigour, intelligence, and wisdom are par excellence. Sita Mata blessed him with nine Nidhis and eight Siddhis. He is worshipped to get strength, good health, vitality, dosh removing, and for intellect, wisdom and knowledge.
Lord Kesri Nandan or lord Hanuman was born to the Monkey King Kesari (father) and his mother was Anjani. This is given in the Hanuman chalisa "Anjani Putra-Kesri Nandan" .Because of him being all very powerful he is also known as Bajarang Bali. Bajarang means a body as strong as iron and. Bali (strength) means all powerful.
Lord Kesri Nandan is also known as Pavan-Putra (meaning the son of Lord of Wind : Vāyu Deva). Lord Kesri Nandan is the incarnation of Lord Shiva. Lord Hanuman served Lord Rama and helped him overcome the King of asurs "Ravan". Lord Kesri Nandan is all strong, intelligent and kind to all the living beings. He is a worshipper and devote of Lord Shri Ram. He is strong, full of valour, with various skills and powers. Lord Kesri Nandan is wise, a great gyani, a yogi, a brahmachari. He is also destroyer of all evil and black magic.
Deity Hanuman's birthday (Hanuman Jayantī) is on the full moon day (Pournimā) of the Hindu lunar month of Chaitra. Those who do Lord Kesri Nandan Puja are blessed with courage, valour, health, wisdom, confidence and win over enemies.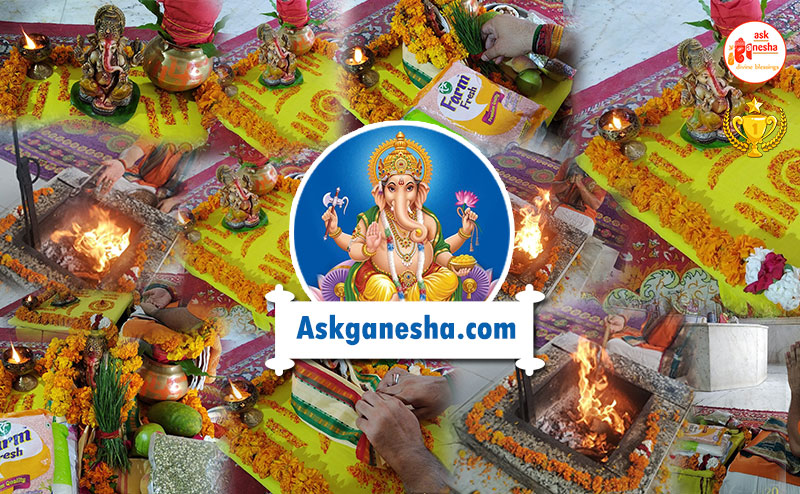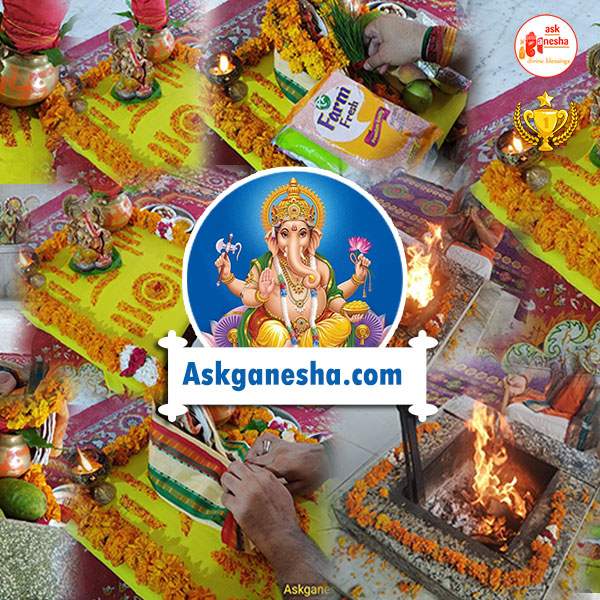 Online Puja Highlights
Free Mahurat Calculation by Astrologer
Puja is done in Vedic form with no side effects on anyone.
Personalized Puja and Homam done only for you.
Real proof of the puja done is also sent to you.
Puja done by Well Versed Experienced Purohits
Kesari Nandan Puja - Youtube Video
View Pictures of Kesari Nandan Puja


Read Customer Reviews
Earlier this year, I got threatening calls from some goons regarding ransom money otherwise they will try to harm me and family. I filed police case but those goons couldn't be traced. Luckily I found this website that promised me to take care of my problems. I booked this puja after the suggestion and it is actually worth. The threatening calls stopped and my life is much much at peace now
Aanchal Saha, fashion designer, Glasgow
This is a very effective puja, I performed it in the past and it really uplifted my life. This time as well it was really effective and gave me the desired results. This is a long puja and takes a lot of effort to be completed. Askganesha.com provides the facality of performing it on our behalf and getting the things done as smooth as possible
Vishnu Bhagwat, Business, Hyderabad
Same kind of problems I was facing. My sister told me to go this website and take their consultation as they are very good at it. So I talked to the astrologer who told me that Kesari Nandan puja will be apt for my problem. So I ordered this puja and got free from all evils.
By Sherlyn Nicholas, Model, Brooklyn
Why People Trust us!
Our Mission: Divine Blessings for Everyone
The 5E's of ASKGANESHA "Experience, Excellence, Entrusted, Ease of use and Evidence"
Experience: Askganesha has a very experienced team which have been serving people for more than 30 years. Our team members are well qualified and are highly knowledgeable. We have been listed on BBC too. We really care about our customers. That's why we always do our best to make your experience with us as pleasant as can be. We put our complete efforts to provide you the best astrology services.
Excellence: We provide excellent customer support. Our after sales service is considered to be our strongest point and we take pride in being one of the best in it.
Entrusted: Our Customer trusts us. They are sure that all their details and inner thoughts will be kept totally confidential .They know deep in their heart see us as unique, highly helpful, highly reliable and highly knowledgeable. We always put the customer first and keep everything confidential.
Ease of use: Askganesha is customer-centred astrology portal with easy to use UI. We take pride in ourselves for making it customer oriented. Our services have put us in a realm that is above and beyond our competitors.
Evidence:Why not take a look at what other customers have to say? We have testimonials on almost all our pages, full of praise and thanks. We have tons of satisfied customers worldwide.
Apart from this we have multiple secure payment options: You can pay for your order directly with your credit card, debit card, net banking or through PayPal. We use high security standards so that your details are always safe.
Once you have taken services from us you will look no where else.
God Bless You.
100% Guarantee
We provide 100% proof of the puja done. We have clients getting pujas done from the last many years. We assure you pujas are done in the best possible vedic process.