Lord Shani (Saturn) Mantra
Riddance from hardships, hindrances, and other inauspicious circumstances is the result of chanting this mantra. It gives relief from the hardships caused by Sade Sati.
Benefits of Lord Shani (Saturn) Mantra:
It helps to get rid of hardships and hindrances.
Shani Mantra helps in getting relief from inauspicious planetary positions.
It gives relief from the hardships caused by Sade Sati.
The Saturn Mantra blesses health, wealth and happiness.
It gets relief from depression and anxiety.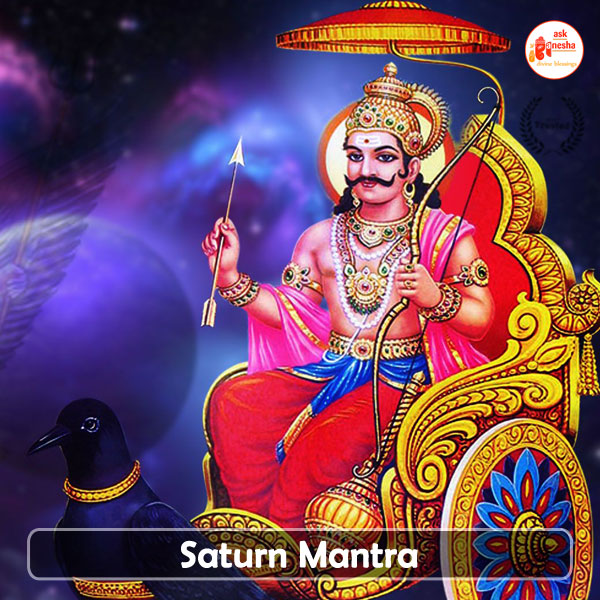 Mantras for planet Saturn for period of planet Saturn
Saturn is the most feared planet of all among the nine planets. Saturn is the biggest planet of the celestial sphere after sun. It is a slow moving planet that takes around 29.5 years to complete one revolution around the sun. Like Earth has Moon as its satellite, Saturn has 62 satellites of its own. Saturn is the ruling planet of Capricorn and Aquarius and exalts in Libra. Saturn reflects the idea of human limitations. Black, dark blue and dark brown are colours ruled by planet Saturn. People born with ruling planet Saturn or under zodiac signs of Capricorn or Aquarius or born on Saturdays have their behavioural conformity as good or bad according to the favourable/unfavourable position of Saturn in their horoscope.
Recitation of Saturn (Shani) mantra helps create a protective shield around a person against adverse or malefic effects of Shani in his/her horoscope. The mantra helps a person to get rid of hardships, hindrances and obstacles from his/her life. The essayer obtains energy and gain confidence to fight any problem coming in his way with the blessings of Lord Saturn (Shani). Lord Saturn blesses his devotees with health, wealth and happiness. Those suffering from depression and anxiety can be cured completely with the regular recitation of Shani Mantra. This mantra is also to be done when one is undergoing the dasha or sub dasha period of planet Saturn or during the Sade Sati or Dhaiya period.
Benefits of Shani Mantra:
Shani mantra helps to remove hardships, hindrances and obstacles in a person's life.
The Mantra helps to come up from depression and anxiety.
This mantra will ensure that you are shielded from their severity and gaint and give you confidence and courage to face all the obstacles successfully.
It helps to dissolve all the problems related to wealth and health.
Saturn (Shani) Mantra
|| OM PRAM PRIM PROM SAH SHANISHCARAEY NAMAH ||
|| ॐ प्राँ प्रीं प्रौं सः शनैश्चराय नमः ||
|| Other Mantras for Planet Saturn ||
|| Niilaambujasamaabhaasam raviputram yamaagrajam
Chaayaamaartandasambhuutam tam namaami shanaishacaram
Om Shaanaishcaraaya namah ||
Translation:
I bow down to Saturn, who is blue like a storm cloud, the son of the Sun and the brother of Death, who can cast his shadow even over the Sun.
Om, I bow to the Saturn.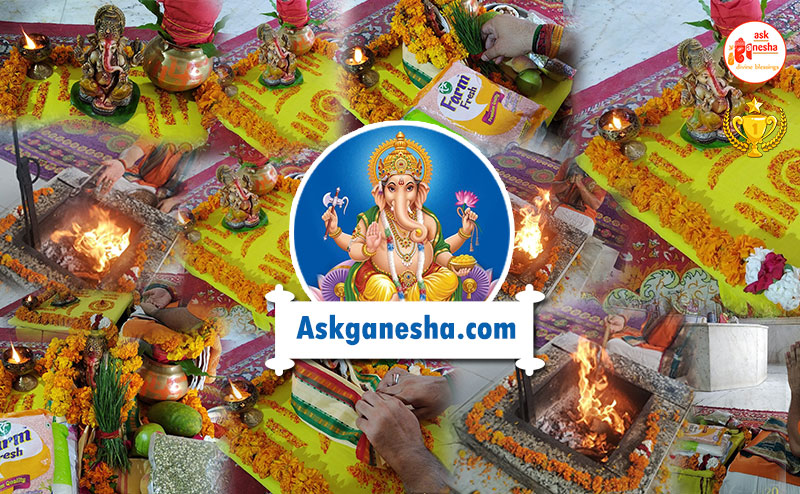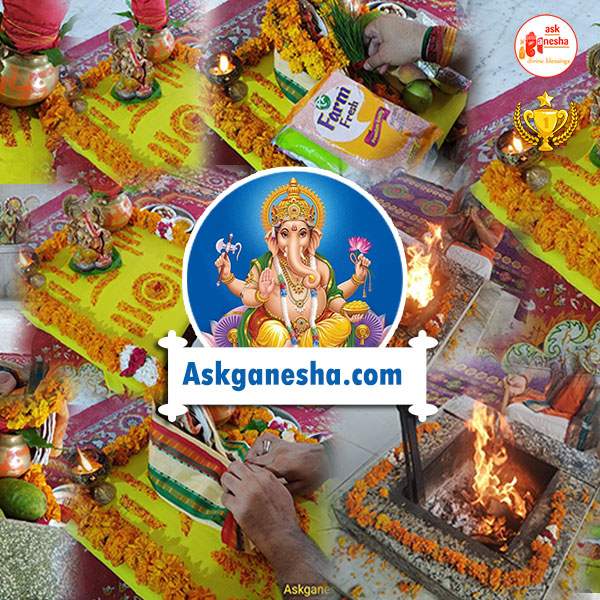 Online Mantra Highlights
Free Mahurat Calculation by Astrologer.
Mantras done in Vedic form with no side effects on anyone.
Personalized Mantra and Homam done only for you.
Mantras done by Well Versed Experienced Purohits


Why People Trust us!
Our Mission: Divine Blessings for Everyone
The 5E's of ASKGANESHA "Experience, Excellence, Entrusted, Ease of use and Evidence"
Experience: Askganesha has a very experienced team which have been serving people for more than 30 years. Our team members are well qualified and are highly knowledgeable. We have been listed on BBC too. We really care about our customers. That's why we always do our best to make your experience with us as pleasant as can be. We put our complete efforts to provide you the best astrology services.
Excellence: We provide excellent customer support. Our after sales service is considered to be our strongest point and we take pride in being one of the best in it.
Entrusted: Our Customer trusts us. They are sure that all their details and inner thoughts will be kept totally confidential .They know deep in their heart see us as unique, highly helpful, highly reliable and highly knowledgeable. We always put the customer first and keep everything confidential.
Ease of use: Askganesha is customer-centred astrology portal with easy to use UI. We take pride in ourselves for making it customer oriented. Our services have put us in a realm that is above and beyond our competitors.
Evidence:Why not take a look at what other customers have to say? We have testimonials on almost all our pages, full of praise and thanks. We have tons of satisfied customers worldwide.
Apart from this we have multiple secure payment options: You can pay for your order directly with your credit card, debit card, net banking or through PayPal. We use high security standards so that your details are always safe.
Once you have taken services from us you will look no where else.
God Bless You.