Maha Lakshmi Mantra
A devotee is bound to be blessed with wealth, success and prosperity, recovery of huge dues, or debt, and success in career.
Benefits of Maha Lakshmi Mantra:
The chanter of this mantra is bound to be blessed with wealth, and prosperity.
It can bless recovery of huge dues.
Maha Lakshmi Mantra can bless with clearing of debt.
This Mantra ensures success in career and a successful business.
This Mantra brings peace, happiness and prosperity in the household.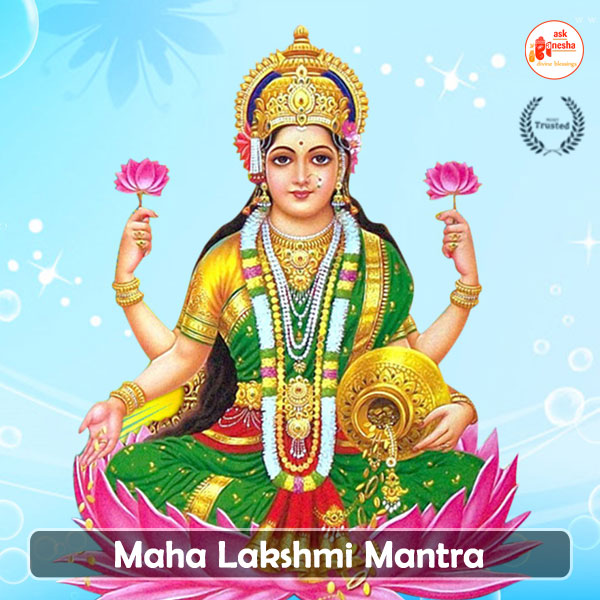 Maha Lakshmi Mantra for wealth, prosperity and fortune
Mahalakshmi is another name of Goddess Lakshmi. The word 'maha' means 'grand' or 'great'. Goddess Lakshmi is allegoric of wealth, prosperity, happiness and fortune. Goddess Lakshmi is an epitome of ideal wife and embodiment of shakti. Goddess Lakshmi is the consort of Lord Vishnu, who is the protector of the universe as given in the hindu mythology.
Mahalakshmi bestows wealth, prosperity and fortune on her devotees. As mentioned in Rigveda, Lakshmi is not connotative of wealth and prosperity, rather she is analogous with auspicious fortune. When a girl gets married and enters her new home, she is called as Lakshmi, as she is believed to bring peace, happiness and prosperity in the household. Together Lord Vishnu and Goddess Lakshmi make an ideal couple who has been reincarnated (as Ram and Sita; Krishna and Rukmini) again and again in every yuga.
Goddess Lakshmi is esteemed to be the most humble and benevolent of all and those who appease her with pure heart and good intentions are bound to be blessed with wealth, success and prosperity. Those striving to recover their huge dues, or under a lot of debt, or waiting for success to arrive in their life must chant the below given mantra. The mantra has benefited many in the past. One can begin chanting the mantra for 108 times from the first Friday of Shukla Paksha. Maintaining hygiene and concentration is important for the sidhi of the mantra.
Maha Lakshmi Mantra:
|| Om Shreem Hreem Shreem Kamale Kamalalaye Praseed
Praseed Om Shreem Hreem Shreem Mahalakshmaye Namah ||
|| ॐ श्रीं ह्रीं श्रीं कमले कमलालये प्रसीद प्रसीद ॐ श्रीं ह्रीं श्रीं महालक्ष्मयै नम: ||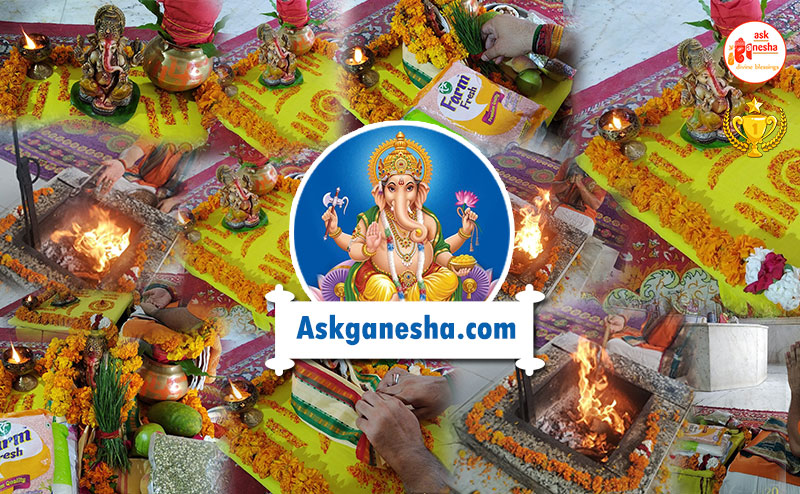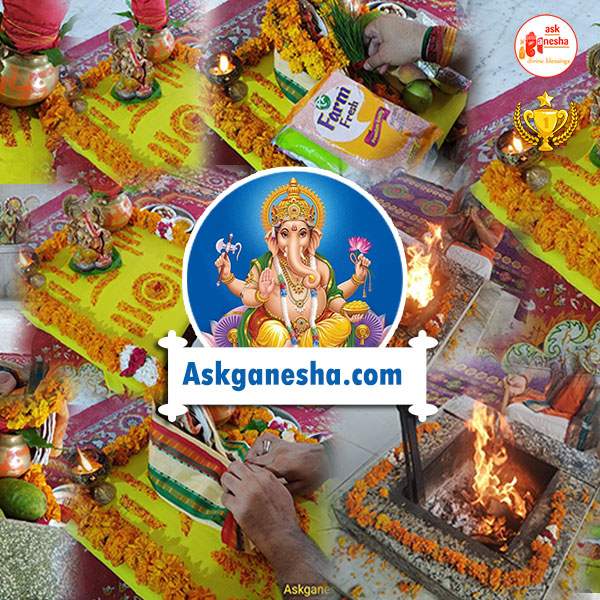 Online Mantra Highlights
Free Mahurat Calculation by Astrologer.
Mantras done in Vedic form with no side effects on anyone.
Personalized Mantra and Homam done only for you.
Mantras done by Well Versed Experienced Purohits


Why People Trust us!
Our Mission: Divine Blessings for Everyone
The 5E's of ASKGANESHA "Experience, Excellence, Entrusted, Ease of use and Evidence"
Experience: Askganesha has a very experienced team which have been serving people for more than 30 years. Our team members are well qualified and are highly knowledgeable. We have been listed on BBC too. We really care about our customers. That's why we always do our best to make your experience with us as pleasant as can be. We put our complete efforts to provide you the best astrology services.
Excellence: We provide excellent customer support. Our after sales service is considered to be our strongest point and we take pride in being one of the best in it.
Entrusted: Our Customer trusts us. They are sure that all their details and inner thoughts will be kept totally confidential .They know deep in their heart see us as unique, highly helpful, highly reliable and highly knowledgeable. We always put the customer first and keep everything confidential.
Ease of use: Askganesha is customer-centred astrology portal with easy to use UI. We take pride in ourselves for making it customer oriented. Our services have put us in a realm that is above and beyond our competitors.
Evidence:Why not take a look at what other customers have to say? We have testimonials on almost all our pages, full of praise and thanks. We have tons of satisfied customers worldwide.
Apart from this we have multiple secure payment options: You can pay for your order directly with your credit card, debit card, net banking or through PayPal. We use high security standards so that your details are always safe.
Once you have taken services from us you will look no where else.
God Bless You.