Maa Saraswati Mantras
Enhanced cognitive skillsand benefits for those suffering from low concentration in studies, low self-confidence, and weak communication skills are some results attained by this mantra.
Benefits of Maa Saraswati Mantras:
Saraswati mantra improves memory, speech, and concentration in studies.
Saraswati mantra has the power to eliminate ignorance and confusion.
It bestows intelligence to the devotee.
Saraswati mantra can help make learning easy and improve memory.
It improves the self-confidence of the chanter and makes him a confident personality.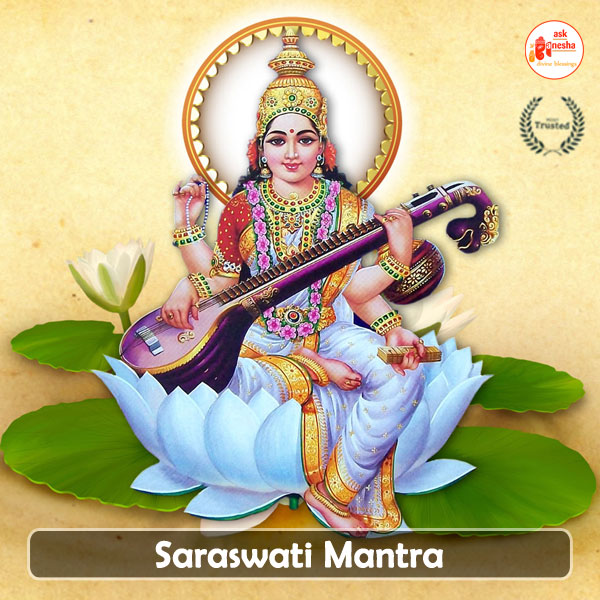 Maa Saraswati Mantra for Knowledge, wisdom, music,
Goddess Saraswati, a part of the trinity ( Parvati, Lakshmi and Saraswati) is a hindu Goddess who governs our cognitive senses and sagacity. Goddess Saraswati is the emblem of Knowledge, wisdom, music, art, craft and auspiciousness. Saraswati, the consort of Lord Brahma, represents speech, the divine energy with which Lord Brahma created the entire universe. Goddess Saraswati was first mentioned as a Goddess in Rigveda. From the Vedic times and till the modern science, Goddess Saraswati is worshipped by everyone from musicians to scientists who seek her blessings in the form of powerful music tact and invincible intellect.
Goddess Saraswati has been called 'Vach-Devi' in hindu mythology. It is believed that a person who stammers should chant Saraswati Mantra to attain relief from stammering. Students are advised to worship Goddess Saraswati as she bestows the power of knowledge and wisdom thereby blessing her devotees with indomitable sagacity to achieve success in every field they desire.
The ideal count to chant Saraswati mantra is 1,25,000 to attain its sidhi. The best time to chant the mantra is early morning with the use of Rudraksha rosary.
Saraswati Mantra:
|| Om Hring Aing Hring Saraswatyai Namah ||
|| ॐ ह्रीं ऐं ह्रीं सरस्वत्यै नमः ||
OTHER MANTRA FOR MAA SARASWATI
|| Ya kundendu tusharahara dhavala, Ya shubravastravrita
Ya veena varadanda mandita kara, Ya shvetapadmasana
Ya-Brahma-chyuta-shankar-prabhritibhir, Devayeh-sada-vandita,
Sa-mam-patu-saraswati-bhagwati, Nihshesha-jadyapaha||
Translation:
Fair as a jasmine flower, the moon or a flake of snow, dressed in white, Her hands adorned by the graceful veena staff, seated on a white lotus, Adored by Brahma, Vishnu, Shiva, and the other deities, Protect me, Oh Goddess Saraswati, remover of ignorance inert.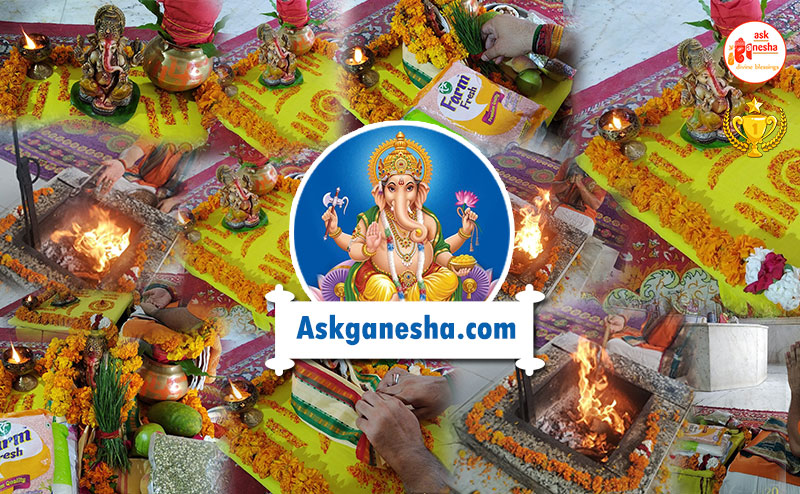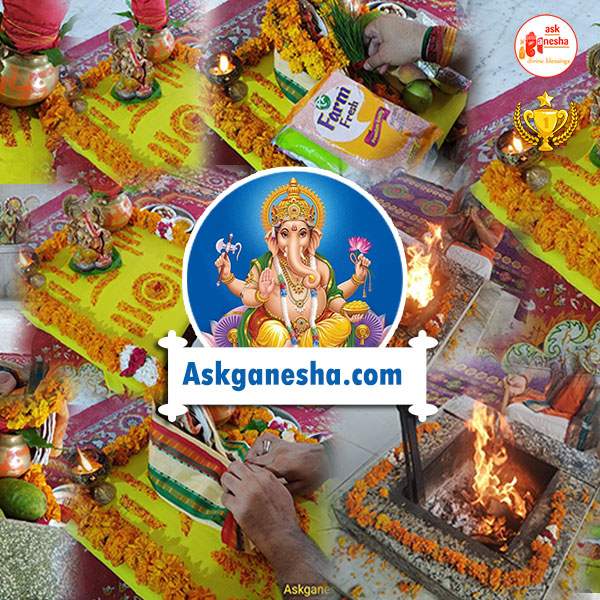 Online Mantra Highlights
Free Mahurat Calculation by Astrologer.
Mantras done in Vedic form with no side effects on anyone.
Personalized Mantra and Homam done only for you.
Mantras done by Well Versed Experienced Purohits


Why People Trust us!
Our Mission: Divine Blessings for Everyone
The 5E's of ASKGANESHA "Experience, Excellence, Entrusted, Ease of use and Evidence"
Experience: Askganesha has a very experienced team which have been serving people for more than 30 years. Our team members are well qualified and are highly knowledgeable. We have been listed on BBC too. We really care about our customers. That's why we always do our best to make your experience with us as pleasant as can be. We put our complete efforts to provide you the best astrology services.
Excellence: We provide excellent customer support. Our after sales service is considered to be our strongest point and we take pride in being one of the best in it.
Entrusted: Our Customer trusts us. They are sure that all their details and inner thoughts will be kept totally confidential .They know deep in their heart see us as unique, highly helpful, highly reliable and highly knowledgeable. We always put the customer first and keep everything confidential.
Ease of use: Askganesha is customer-centred astrology portal with easy to use UI. We take pride in ourselves for making it customer oriented. Our services have put us in a realm that is above and beyond our competitors.
Evidence:Why not take a look at what other customers have to say? We have testimonials on almost all our pages, full of praise and thanks. We have tons of satisfied customers worldwide.
Apart from this we have multiple secure payment options: You can pay for your order directly with your credit card, debit card, net banking or through PayPal. We use high security standards so that your details are always safe.
Once you have taken services from us you will look no where else.
God Bless You.