Lord Chandra (Moon) Mantra
This mantra blesses with love, peace, and prosperity in life. It also grants success, confidence, and rejuvenated, mind, body, and soul.
Benefits of Lord Chandra (Moon) Mantra:
This mantra blesses with love, peace, and prosperity in life.
It also grants success, confidence.
Chandra Mantra rejuvenates, mind, body, and soul.
It alleviates the sufferingsdue to malefic effects of the Moon.
Moon Mantra aids in augmenting the positive results of the moon in the birth chart.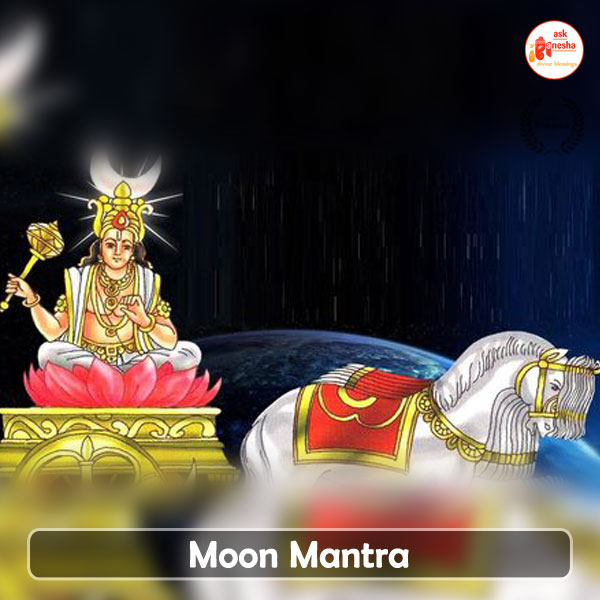 Mantras for planet Moon for love, peace and prosperity
The Moon has been given the title of 'planet' in astrology as it has huge impact on the lives of the human being and all living beings. the Moon is the most important planet in the birth chart in a horoscope according to the astrology. The ruling deity of planet Moon is the ruler of people's mind. The position of planet moon in the horoscope can have many promising as well as unpromising influence on his/her life.
Prosperity and peace are directly linked with the combination of planet Moon with Jupiter and other benefic planets in a person's birth chart. Chanting the Moon mantra can alleviate the sufferings of a person due to malefic effects of the wrong position of planet Moon in his/her horoscope. It can also aid in augmenting the positive results that are due because of the favorable position of the moon in the birth chart. Planet moon blesses the essayer with love, peace and prosperity in his life. The regular chanting of Moon mantra helps a person achieve success in every endeavor he/she makes. It rejuvenates the mind, body and soul and boosts confidence. It creates a positive environment in and around the essayer.
Chandra (Moon) Mantra
|| Om Shram Shrim Shroom Sah Chandramasey namah ||
|| ॐ श्रां श्रीं श्रौं स: चन्द्रमसे नम: ||
|| OTHER MANTRA FOR PLANET MOON ||
|| Dadhi sankha tushaaraabham kshiirodaarnasambhavam
Namaami shashinam somam shambhormukuta bhushanam
Om candraaya namah ||
|| दधिशंखतुषाराभं क्षीरोदार्णव सम्भवम ।
नमामि शशिनं सोमं शंभोर्मुकुट भूषणं ||
Translation:
I bow down to the Moon, who is creamy white like a container of yogurt (dahi) and most pleasing, born from the churning ocean of milk, the effulgent emblem of devotion, which adorns the head of Lord Shiva.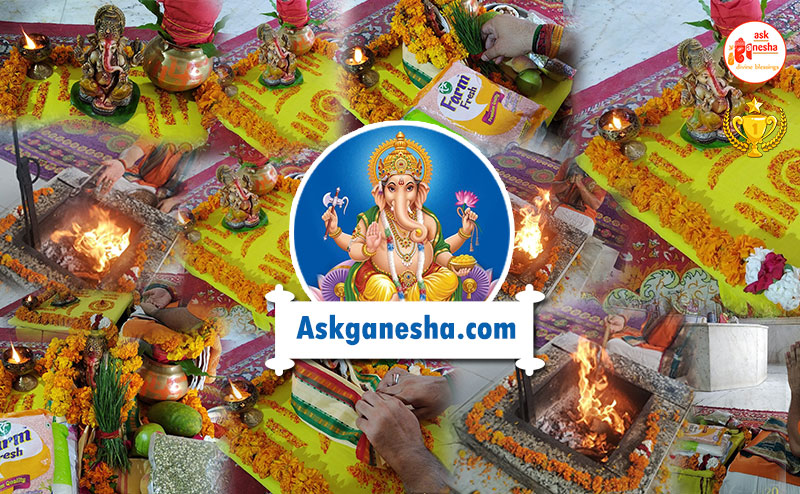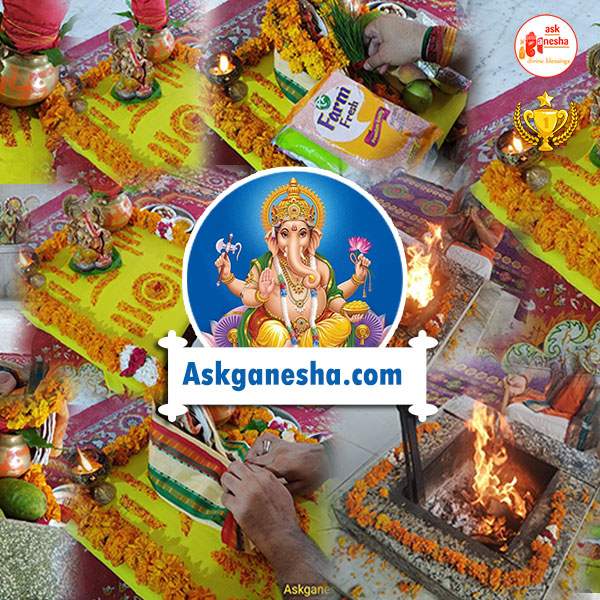 Online Mantra Highlights
Free Mahurat Calculation by Astrologer.
Mantras done in Vedic form with no side effects on anyone.
Personalized Mantra and Homam done only for you.
Mantras done by Well Versed Experienced Purohits


Why buy from us?
Our Mission: Divine Blessings for Everyone
The 5E's of ASKGANESHA "Experience, Excellence, Entrusted, Ease of use and Evidence"
Experience: Askganesha has a very experienced team which have been serving people for more than 30 years. Our team members are well qualified and are highly knowledgeable. We have been listed on BBC too. We really care about our customers. That's why we always do our best to make your experience with us as pleasant as can be. We put our complete efforts to provide you the best astrology services.
Excellence: We provide excellent customer support. Our after sales service is considered to be our strongest point and we take pride in being one of the best in it.
Entrusted: Our Customer trusts us. They are sure that all their details and inner thoughts will be kept totally confidential .They know deep in their heart see us as unique, highly helpful, highly reliable and highly knowledgeable. We always put the customer first and keep everything confidential.
Ease of use: Askganesha is customer-centred astrology portal with easy to use UI. We take pride in ourselves for making it customer oriented. Our services have put us in a realm that is above and beyond our competitors.
Evidence:Why not take a look at what other customers have to say? We have testimonials on almost all our pages, full of praise and thanks. We have tons of satisfied customers worldwide.
Apart from this we have multiple secure payment options: You can pay for your order directly with your credit card, debit card, net banking or through PayPal. We use high security standards so that your details are always safe.
Once you have taken services from us you will look no where else.
God Bless You.