Lord Budh (Mercury) Mantra
It blesses with self-confidence, astonishing concentration power, laudable intelligence, commendable communication, and business skills. It benefits people with low concentration in studies, low self-confidence, and weak communication skills.
Benefits of Lord Budh (Mercury) Mantra:
Blesses with sense of calmness and restores peace.
It reduces the ill-effects caused due to the changes in the planetary movements.
It blesses with wisdom, knowledge and enlightenment.
Helps to improve communication skills.
The Budh mantra keeps the mind, and the body relaxed.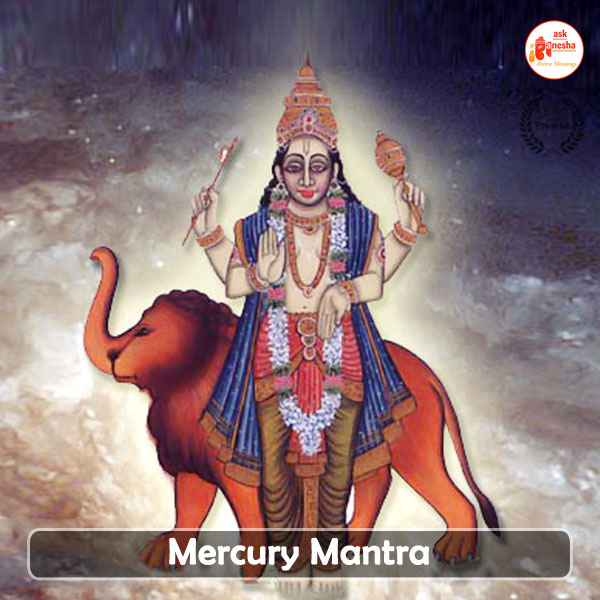 Lord Mercury mantra for intelligence and communication
Mercury is commonly known as a planet Budh and is also revered as God in the hindu mythology. Mercury is known as the Lord of intelligence as it governs our thought process and communication of ideology. In the Greek mythology, Mercury has been termed as 'Messenger of God' because Mercury is the fastest planet as it moves around the sun, it is believed to possess wings and hot sandals that make it fly and reach at the earliest. In the hindu mythology, Mercury is known as the Lord Budh as it is figurative of 'budhi' (mind). Lord Mercury isemblematic of mankind's cognitive abilities. Lord Mercury governs the north direction and Wednesday.
Reciting Lord Mercury (budh) beej mantra benefits those suffering from low concentration in studies, low self-confidence, weak communication skills, etc. Chanting Lord Mercury Mantra aids the essayer with invincible self-confidence, astonishing concentration power, laudable intelligence, commendable communication and business skills. Lord Mercury, if unfavorable in one's birth chart, can create chaos in the studious life or career of the native. Chanting the mantra with sincere devotion can help bring in the desired results. This mantra is also to be done when one is undergoing the dasha or sub dasha period of planet Mercury.
Lord Mercury Mantra:
|| Om Bram Brim Broom Sah Budhaey Namah ||
|| ऊं ब्रां ब्रीं ब्रौं स: बुधाय नम: ||
|| OTHER MANTRA FOR PLANET MERCURY ||
|| Priyangukalikashyaamam ruupenaa-pratimam budham
Saumyam saumyamgunopetam tam budham pranamaamyaham
Om budhaaya namah ||
Translation:
I bow down to Mercury, whose beloved body is dark like the night, the symbol of intelligence, and whose qualities are most beautiful.
Om, I bow to the Mercury.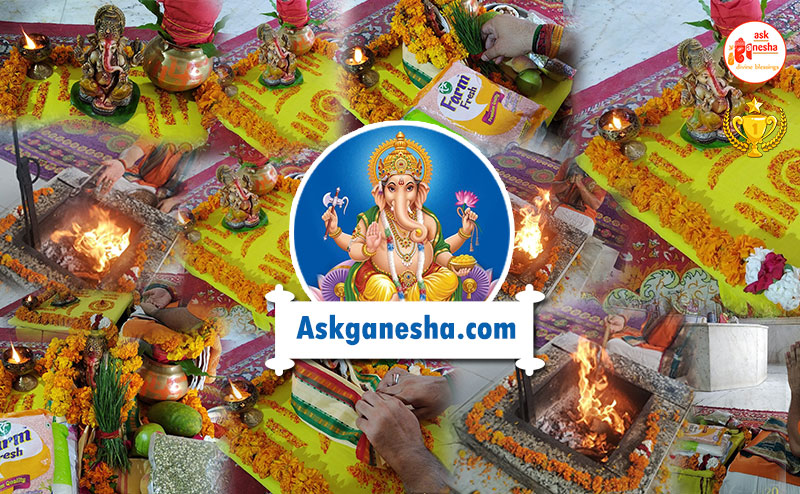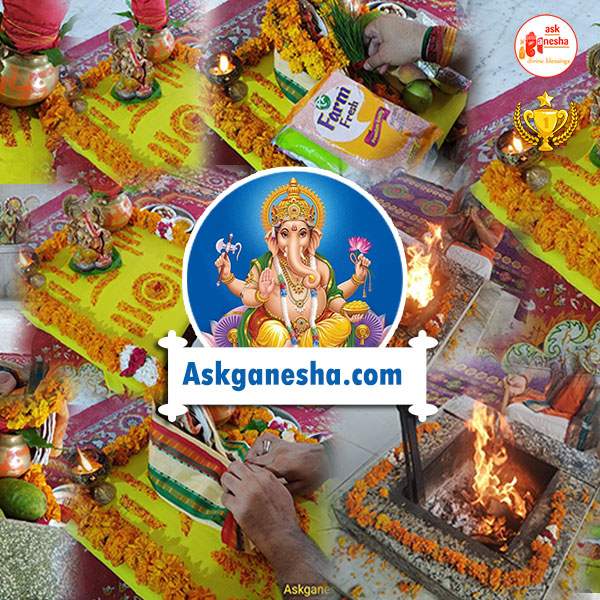 Online Mantra Highlights
Free Mahurat Calculation by Astrologer.
Mantras done in Vedic form with no side effects on anyone.
Personalized Mantra and Homam done only for you.
Mantras done by Well Versed Experienced Purohits


Why buy from us?
Our Mission: Divine Blessings for Everyone
The 5E's of ASKGANESHA "Experience, Excellence, Entrusted, Ease of use and Evidence"
Experience: Askganesha has a very experienced team which have been serving people for more than 30 years. Our team members are well qualified and are highly knowledgeable. We have been listed on BBC too. We really care about our customers. That's why we always do our best to make your experience with us as pleasant as can be. We put our complete efforts to provide you the best astrology services.
Excellence: We provide excellent customer support. Our after sales service is considered to be our strongest point and we take pride in being one of the best in it.
Entrusted: Our Customer trusts us. They are sure that all their details and inner thoughts will be kept totally confidential .They know deep in their heart see us as unique, highly helpful, highly reliable and highly knowledgeable. We always put the customer first and keep everything confidential.
Ease of use: Askganesha is customer-centred astrology portal with easy to use UI. We take pride in ourselves for making it customer oriented. Our services have put us in a realm that is above and beyond our competitors.
Evidence:Why not take a look at what other customers have to say? We have testimonials on almost all our pages, full of praise and thanks. We have tons of satisfied customers worldwide.
Apart from this we have multiple secure payment options: You can pay for your order directly with your credit card, debit card, net banking or through PayPal. We use high security standards so that your details are always safe.
Once you have taken services from us you will look no where else.
God Bless You.