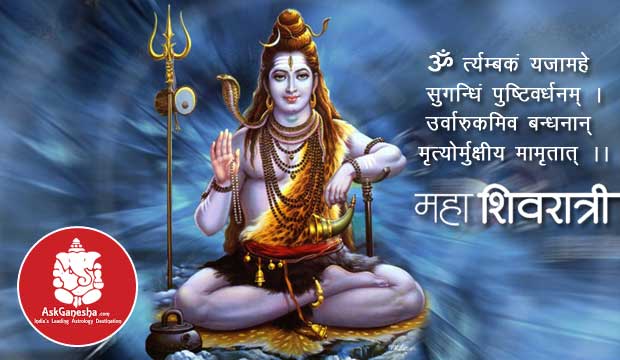 Sawan Shivratri Date & Mahurat
The upcoming schedule for Sawan Shivratri is on dates: 02 August, 2024
About Sawan Shivaratri
Shivaratri is immense festival of union of Lord Shiva and Goddess Shakti. Masa Shivaratri or Masik Shivaratri is observed on Chaturdashi Tithi during Krishna Paksha. Devotees of Lord Shiva observe fast on this day which helps them to get various benefits. They worship Shiva Linga on all Shivaratris in the year. Worshipping Shiva Linga on this day helps the devotees to attain happiness in life. All heart wishes are fulfilled and all the problems and troubles of devotees are eliminated. In a year there are usually twelve Shivaratri days. Special Maha Shiv puja is done on this day and devotees seek blessings of the Almightly Lord Shiva.
On this festival, perform Lord Shiva Puja
Personalized Puja and Homam done only for you
Free Mahurat Calculation by Astrologer
Puja will be done with right vidhi vidhan through experienced purohits.
Shivaratri that falls during Shravana month is known as Sawan Shivaratri. As whole Shravana month is dedicated to perform Shiva Puja, Masa Shivaratri during Sawan month is considered highly beneficial. Sawan Shivaratri is more popular in North Indian states - Uttarakhand, Rajasthan, Uttar Pradesh, Madhya Pradesh, Punjab, Himachal Pradesh and Bihar where Purnimant Lunar Calendar is followed
What Is Sawan Somvar?
Savan Somvar hold a great importance because this day of Lord Shiva is observed in the special holy month. Highly auspicious and favourable results can be obtained by worshiping Lord Shiva on Savan Somvars every year.
The starting of fasts of Solah (sixteen) Somvars is also considered as highly auspicious in the month of Savan. Reciting Solah Somvar Vrat Katha is considered beneficial for women. Savan Somvar Vrat is mainly categorized into three categories, these are :
Savan Somvar : Fast of monday only in the month of Savan.
Solah Somvar : Beginning the fast of Solah (sixteen) Somvars, in the month of Savan
Somya Pradosh : Fast observed till the evening during Pradosham
Lord Shiva and Goddess Parvati are the two main deities worshiped during the month of Savan. Devotees offer their much-loved offerings to please the divine being and to obtain their blessings. These offerings include Bel Patra, Datura, rose or marigold flowers and much more. Worship and offer Lord Shiva his favorite offerings to receive his blessings during Sawan .
Legends of Sawan Shivratri
The legend of Savan is connected to Lord Shiva. During the phase of Samudra Manthan, plenty of things came out which were evenly circulated among the gods and demons. Some undesirable items also came out from the Manthan, which were not accepted by any of the god or demon, such as poison. This poison or Vish/Halahal could have some bad effects on the living beings. The whole world could have ended or adversely affected by poison.
For saving the world from this poison, Lord Shiva drank the whole poison and accumulated it in his throat. The colour of his neck turned blue and he was entitled with the name Neelkantha.
Vrat Vidhi
A day before Shivaratri Vratam, on the phase of Trayodashi, devotees should eat only one time. On the day of Shivaratri, after concluding morning rituals devotees should take Sankalp i.e., oath to observe full day fast on the day of Shivaratri and to consume food next day. During Sankalp devotees undertake pledge for self-determination throughout the fasting period and seek blessing of Lord Shiva to finish the fast without any interference and intervention
On Shivaratri day devotees should take second bath in the evening before offering prayers to Lord Shiva or visiting temple. Lord Shiva Puja should be done during night hours and devotees should break the fast next day after taking bath. Devotees consume food between sunrise and before the end of Chaturdashi Tithi to get maximum benefit of the fast. According to one contradictory opinion devotees should break the fast only when Chaturdashi Tithi gets over. But it is said that both Shiva Puja and Parana i.e. breaking the fast should be done within Chaturdashi Tithi.
Benefits of worshipping Lord Shiva
Ablution of Lord Shiva signifies purifying one's soul.
By making offerings (Naivaidya) one is said to achieve a long, satisfactory and happy life.
By lighting a lamp on this day for Lord Shiva, one becomes knowledgeable and learned.
By offering Tambul (leaf of nagarvel plant) to Lord Shiva, one can get favourable and positive results for their actions and deeds.
One begets children by sprinkling/ pouring milk on the Shiva lingam.
After bathing Lord Shiva with curd, one can buy vehicles without much delay.
By offering Lord Shiva darbha (a kind of grass) mixed in water, one can get rid of diseases and can lead a healthy and wealthy life.
If honey, ghee and sugarcane are offered to Lord Shiva, one can attain wealth and prosperity in life.
By bathing Lord Shiva with the holy water of the river Ganges, one can attain salvation and helps a person to get rid of the bad deeds.