Tips to get job promotions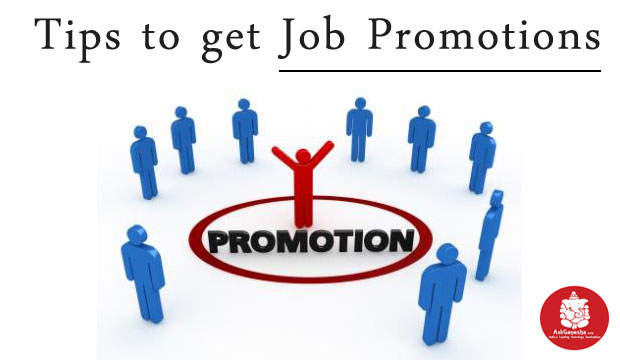 Worship of Saturn : Saturn is considered to be the God who gives fruit to our deeds, those who wish to get promotions in service should worship Shani Dev on Saturday. By doing this, they one gets promotion in job.
Method of worshiping Saturn :

Get up every Saturday in Brahma Muhurat.
Take a bath after retirement from all the daily tasks.
Pray to Lord Shani by mantras and pujas
Donate Sesame, Oil and black cloth.
Hold seven face Rudraksha in your right hand and chant the mantra.
Chant Shani Mantra
|| OM PRAM PRIM PROM SAH SHANISHCARAEY NAMAH ||