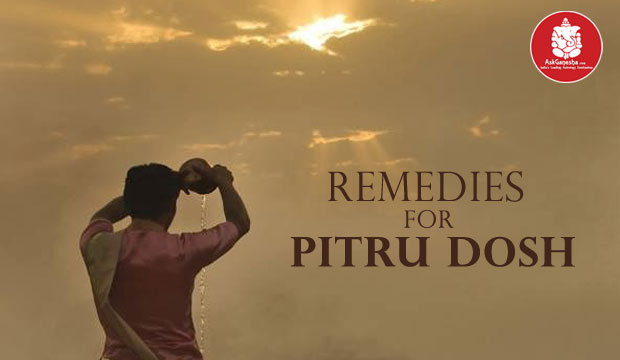 By removing ancestor's faults, the soul of the ancestors gets peace. It is believed that if Navgraha Yantra is established teh vedic process, then the liberation of Pitru is attained in the horoscope. This Yantra can be prepared with the help of a pundit or purohit. After the installation of the device, worship the yantra everyday with the mantra. This Yantra contains the power of the ancestors and their blessings; hence its worship gets rid of pitru dosh. For the peace of forefather souls, one must worship this Yantra on a regular basis
Tips for removal of Pitru Dosh :
Mantra to be recited: "Om Namah Bhagavate Vaasudevaay"
Offer raw milk and black mole brass tree before sunrise on Saturday
Worship Lord Shiva with 21 flower on Monday
Take a old silver ornaments of your ancestors and flow them in river.
Always respect your elders.
Worship your deity regularly
Chant Gayatri Mantras
Bring the root of the palm tree in Uttara Falguni, Uttara Bhadrapad or Uttrashadha Nakshatra and place it in a holy place.
On no moon night then it is advised that you eat the dinner before sun set.
On every no moon night give food at the name of Ancestors.
On the No Moon Day, feed the Brahmins in the name of ancestors.
Offer water and black sesame to the ancestor's everyday in Shradh Paksha.
Offer Sun God water in a copper vessel.
Keep 5 faced / Panch Mukhi Rudraksh
Put a picture of your ancestors in the south-wall of the house.
Perform a most effective Pitra Dosha Nivaran Puja through good purohits on auspicious Mahurat.