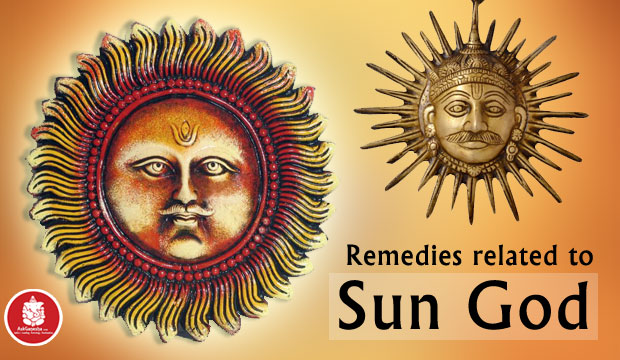 In Vedic astrology the Sun is called the King of Navagrahas. With the influence of the sun, man gets respect and success. Several measures have been suggested to protect the auspicious fruit from the sun and to prevent the inauspicious effect. Doing many remedies, including sun mantra, sun yantra and sun salutation, gives benefits. Regularly reciting the Sun Mantra and performing Surya Namaskar gets positive energy every day. Sun is considered to be the cause of high service in the government and various sectors. According to Vedic astrology, the auspiciousness of the Sun in the horoscope gives the person advancement in life, but if the Sun gives an inauspicious effect, then there is loss of respect, suffering by father, big hindrances, heart and ophthalmic disease. To solve any problem related to the sun in the horoscope, various solutions related to the Sun Planet are mentioned here.
There are several ways of becoming slim and get the perfect body, one among them is being diligent. What yoga exercise you should do to become thin, what kind of food style should we adopt, in other words, to reduce weight, what should our diet chart be? Let's first know the causes of excess weight or fat in your body and the remedies to reduce the weight.
The Measures of sun associated with Daily lives and dressing style :
Wear, red and orange colored cloths
Respect parents, Government officers and people at higher posts
Wakeup before sunrise and with your bare eyes watch the sun rise
Surya Bhagwaan remedies particularly done during the Morning time :
Worship Lord Surya or Sun God, every morning
It is advised to pray Lord Rama, every morning during sun rise
Recite Aditya Hridya Strota
Fast for Surya; In order to get the blessings of Surya Bhagwan, it is advised to fast on Sundays
To get the blessings of the sun, wear the bel mool this root should be held in Sun's constellation on Sundays
For getting special blessings and benefits of Surya it is advised to wear: 1 Mukhi, 3 Mukhi or 12 mukhi Rudraksha
Sun mantra :
You can chant the sun seed mantra to please the sun planet. "OM HRAAM HREEM HRAUM SAH SURYAY NAMAH".