Remedies to solve Issues with Sister In Law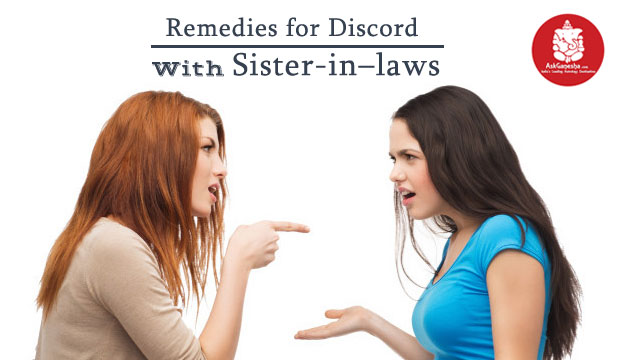 If there is discord in between the siblings, then :
Make a lamp of cow dung, put a little jaggery in this lamp and burn it with oil and put it on the main door of the house.
Buy a Rudraksha mala to maintain peace and stability in family and enhance the relation.
It is advised that on the Shivling all the family members should offer, milk, Gangajal, Bel Patra and flowers, while worshipping lord Shiva.
Keep house neat and clean decorate it beautifully, with the sounds of conch echoing in the air and atmosphere.
The text of the Gita will also be helpful in making home peace.