Travel Report
If you are looking to get answers to your queries about travel then this is the right report for you. People have questions related to : Visa, Settlement on Foreign land, questions related to PR or Citizenship, working abroad, studying abroad and many more. You too can get the insight to your horoscope through the Travel Report made by out expert astrologer at Askganesha. Moreover to help overcome any obstacles and issues effective remedial measures are also suggested. Click the order now button and travel to your dream destination.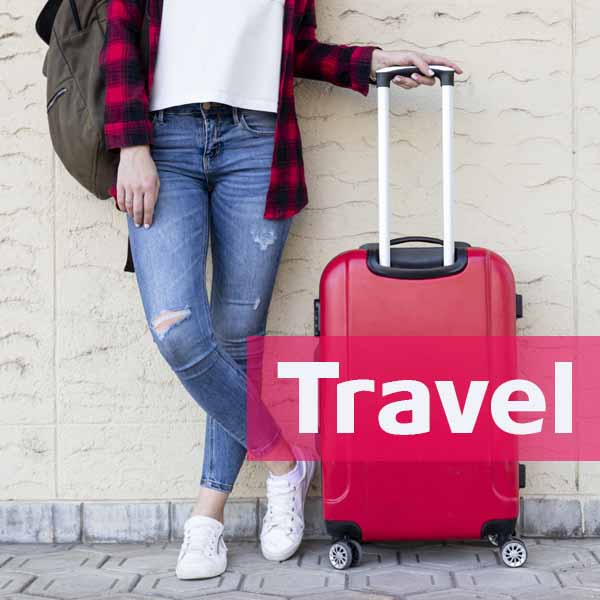 Highlights
Manually prepared by Expert Astrologer with over 25 years of experience.
Simple and Easy to understand
Additional Benefit: Includes Service worth Rs. 600 for FREE.
Vedic remedies (solutions) are also suggested.
Free Delivery on E-Mail
All data is kept confidential.
Read Customer Reviews
I can't wait to go back and order another report for myself after I order travel report that came out to be very useful. I would recommend everyone to use their service because their work is genuine and directed at people's welfare
By Kokin Gupta, HR consultant, Sikkim
Askganesha.com is a professional website and they work hard upon satisfying results to be given to their clients. My experience with them regarding travel report has been really great and I will keep going back to them to consult for my future
By Prashasta Manglik, C&F agent, Bhopal
About Travel Report
There used to be a time when people preferred to live at a single place, close to their loved ones. However, times have changed and these days everybody desires to broaden their reach and travel to various other countries of the globe.
Travelling can be for various purposes such as education, job, business, medical treatment, marriage, pilgrimage, vacation etc
.
Get to know all about your horoscope in regards to travel. If you are looking to get a visa, going for a PR or citizenship, admission in a college on a foreign land then this report can come in handy as through this Travel report you can plan your life ahead. Get to know the good and the difficult periods, your potential or luck in getting the visa and pr approvals, you get to know the right remedies to overcome the hurdles in your path and move towards the easier path.
Expert astrologer at Askganesha can help you to get the answers to questions like:
When will I go abroad?
Will I be able to settle abroad?
Does my horoscope indicate travel for onsite job?
Do I have a job opportunity abroad?
Will I be able to bring my family abroad?
Am I going to get married on foreign land?
Will I be relocated to another state?
I am living away from my family. Will we be together again and when?
When will I get my Visa?
My green card is pending when will I get it?
Will I get the Pr/Citizen ship?
What will be the purpose of my travel?
When will I able to visit a pilgrimage?
I am settled in aboard. Will I visit my motherland again?
Will I die on a foreign land?
What would be the reason for my foreign travel?
Will I visit to Orbit, Moon, Space or other planets?
Our Travel Report will enable you to figure out the time periods when you are likely to journey to a different territory. It would let you know whether there are combinations of moving in another country in your horoscope or not or where you will receive more success - in your home country or in foreign land. Our astrologer AskGanesha.com will help you find answers to your travel queries.
Your Travel report will provide an in depth analysis of the circumstances to appear in the future. It contributes greatly in channelizing your dreams in connection with travel & help you make the optimum use of the excellent phases in your life.
If you are encountering complications in your travelling, do not get worried. Our astrologer is going to make it easier for you to conquer the not-so-good periods and recommend suitable remedial ways to help your travel related challenges.
Due care is maintained when assessing your horoscope and suggesting special astrology solutions. The proposed remedies are 100 % risk-free and help get good results.
More details related to Travel Report
Your Lagna/Ascendant chart
Then the astrological analysis of it
Effects of vedic zodiac houses related to Travel
Effects of planets influencing Travel and Stay abroad.
Divisional chart effects and analysis
Strong and Weak points
Special touch upon your Travel issue
Positive Periods related to travel (15 years).
Dasha Evaluation for the coming years
Then in the last the suggestion of effective astrological remedies to help overcome the problems related to travel.
Yantra and Puja
Any query related to the report within 30 days of delivery will be answered free of cost.
Simple and Easy to understand
Extra Benefits : Free Service worth Rs. 600.00 + Free Delivery (on E-Mail)


Read Customer Reviews
While getting younger, I got so many options to choose from that made utter confused and I was not able to understand what to choose and how to choose so I decided to order a travel report to know whether I should go to a foreign land or not, the report explained everything in details and managed to clear away all my doubts
By Kalpesh Verma, Management student, USA
Askganesha.com's astrologers are very well prepared and resourceful when it comes to giving predictions regarding report on people's lives. I have been to many astrologers but my experience with Askganesha.com is superior to all those visited ones
By Aviral Passi, Engineer, Noida
When I first consulted Askganesha.com I did not know what to say and I was completely blown away by their reading and predictions. Then I order Travel report which gave me insight in to my future and helped me a lot in my career.
By Shankar ratanpaul, Doctor, New Delhi