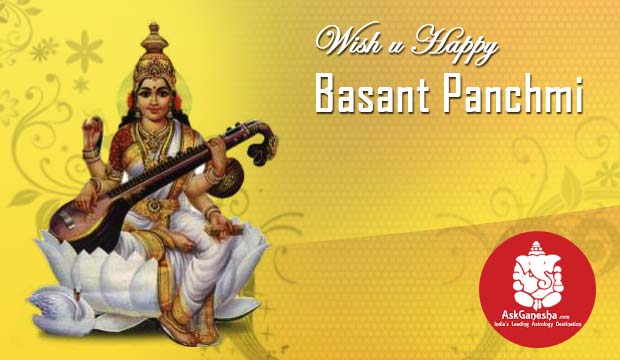 Vasant panchami Date & Mahurat
The upcoming schedule for Vasant panchami is on dates: 01 January, 1970
About Vasant Panchami
During the celebrations the puja of Goddess Saraswati (goddess of intellect and learning) is done. She has four hands which symbolize ego, intellect, alertness and the mind. Puja is performed in Northern part of India and is given much importance on the day. Hindus all over the world celebrate this festival with great enthusiasm. Parents get performed the Maa Saraswati Puja for their children and Students who are serious about their studies perform this puja to get the blessings of Maa Saraswati.
Vasant Panchami is a public holiday. Government offices, schools, colleges do not operate on the day.
The color yellow holds a special meaning for this celebration as it signifies the brilliance of nature and the vibrancy of life. People dress up in yellow colored clothes and they offer yellow flowers to others and especially to the Gods and Goddesses.
The date of Basant Panchami is January 20th this year.