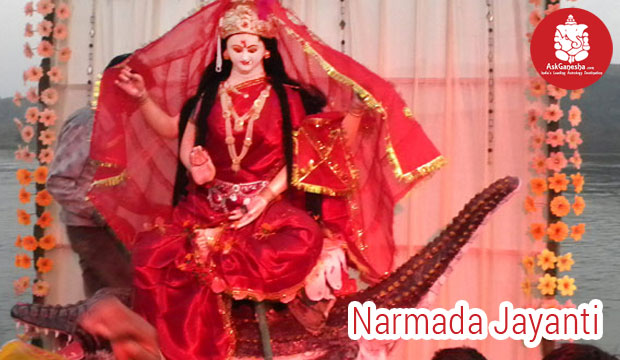 Narmada Jayanti Date & Mahurat
The upcoming schedule for Narmada Jayanti is on dates: 28 January, 2023
About Narmada Jayanti
This day is observed in the month of Magh. The day celebrates the birthday of River Narmada.
Story behind the birth of River Narmada.
Naramada River was created by Lord Shiva to wash away the sins of Devas while they killed demons.
Narmada River starts its journey from Amarkandak (Eastern Madhya Pradesh) and ends its journey in Arabian Sea.
Rituals to be performed on Narmada Jayanti :
Offerings prayers to Narmada River provides a person with lots of peace and prosperity in their lives. Aarti, known as Maha Aarti is performed on this day. People light lamps and offer it to the River and pray for their happiness and wellness.