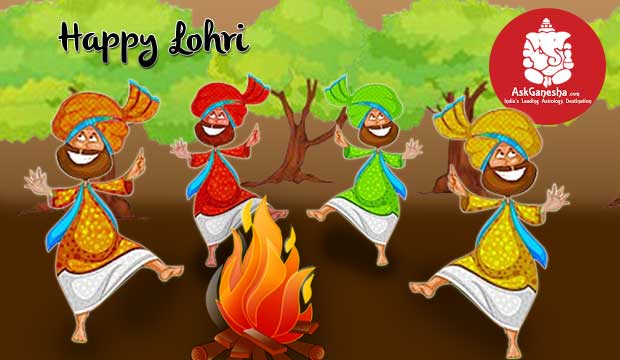 Lohri Date & Mahurat
The upcoming schedule for Lohri is on dates: 01 January, 1970
About Lohri
Lohri Festival is celebrated with great pomp in northern India. The day begins with children collecting money from houses in the neighbourhood for the bon fire. In the evening, winter savories are served around a bonfire and throw till. Lohri celebrates fertility and the spark of life. People gather round bonfires, throw sweets, puffed rice and popcorn into the flames. In north India people perform the Sarv Grah Puja for peace, prosperity and harmony.
On this festival, perform Sarv Graha Puja
Personalized Puja and Homam done only for you
Free Mahurat Calculation by Astrologer
Puja will be done with right vidhi vidhan through experienced purohits
People wear their brightest clothes and come to dance the bhangra and gidda on the beat of the dhol. Prayers are offered to the bonfire seeking abundance & prosperity. People make merry by dancing & singing traditional folk songs and exchange greetings.
Lohri is an occasion where the entire society gets together and participates in the celebrations like one big happy family. Lohri is celebrated throughout the country in different forms; it is called Pongal in the South, Bhogi in Andhra Pradesh, Bhugali Bihu in Assam, and Sankranti in the central part of the country. Modes of celebrating Lohri are also different, but the message conveyed by the festival.