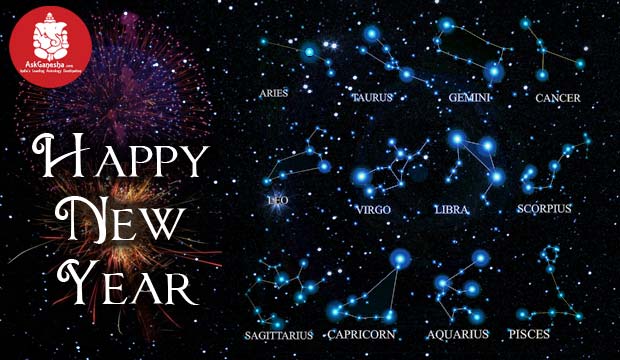 Happy New Year Date & Mahurat
The upcoming schedule for Happy New Year is on dates: 01 January, 2023
About Happy New Year
New Year Day, or January 1, is the first day of the year and is an occasion that witnesses the biggest annual celebration across all countries of the world. It is expected to be an eventful year with achievements and success in every field. For this people perform the Sarv Grah Puaj and Lord Ganesh puja during the month of January to get the blessing of the planets and Lord Ganesha for a prosperous New year.
On the New Year Day people wear bright new clothes and spring clean their houses.
People hug everyone around and wish each other Happy New Year.
On this festival, perform Lord Gajanan Puja
Personalized Puja and Homam done only for you
Free Mahurat Calculation by Astrologer
Puja will be done with right vidhi vidhan through experienced purohits
People usually exchange New Year e-cards, gifts, stories, wallpapers, screensavers, recipes, quotes and other items with their friends and dear ones.
There is also a very strong tradition to make New Year In modern times; media, such as newspapers, magazines, radio and television make a review of the past year.