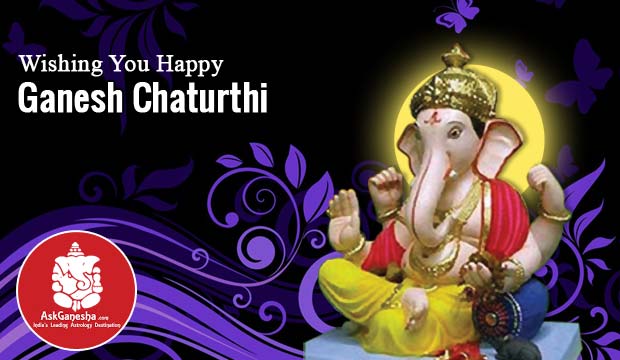 Ganesh Chaturthi Date & Mahurat
The upcoming schedule for Ganesh Chaturthi is on dates: 27 August, 2025
About Ganesh Chaturthi
Ganesh Chaturthi is the celebration held in the honour of the birth of Lord Ganesha. Ganesh Chaturthi is also known is 'VinayakChaturthi' or 'VinayakaChavithi'. It is a huge festival in Maharashtra and is celebrated over ten days. Lord Ganesha, Elephant-headed God is the youngest child of Lord Shiva and Goddess Parvati. Lord Ganesha has acquired 108 different names due to his almight. He is the Lord of Arts, God of Science and a Deva of wisdom. Lord Shiva announced Lord Ganesha to be worshipped first in any and every kind of puja before any God because of his great wisdom and intellectual prowess.
On this festival, perform Lord Gajanan Puja
Personalized Puja and Homam done only for you
Free Mahurat Calculation by Astrologer
Puja will be done with right vidhi vidhan through experienced purohits
The celebration of Ganesh Chaturthi starts on the fourth day of the first fortnight of Shukla Chaturthi in the month of Bhadrapatha in the hindu calendar and lasts for ten days ending on the fourteenth day. This festival is celebrated in public as well as in home. The celebration includes installation of clay statue of Lord Ganesha in Shrines and as well as in home. Lord Ganesha is worshipped with great zeal and enthusiasm over the ten days and at the end of the tenth day, their idols are immersed in the water.
Ganesh Chaturthi is celebrated all overIndia, particularly in Maharshtra, Tamil Nadu, Karnataka, Kerala, Goa, Andhra Pradesh, Telangna. It is also celebrated by the hindus residing out of country like those in US, Mauritius, etc. Maharshtra is one state known for grand scale celebration of Ganesh Chaturthi.There are four main rituals during the festival - Pranapratishhtha - the process of infusing the deity into a murti or idol, Shhodashopachara - 16 forms of paying tribute to Ganesha, Uttarpuja - Puja after which the idol could be shifted after it's infusion, GanpatiVisarjan - immersion of the Idol in the river