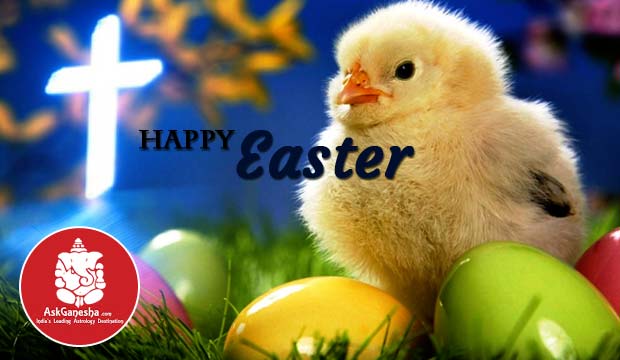 Easter Date & Mahurat
The upcoming schedule for Easter is on dates: 01 January, 1970
About Easter
The week immediately before Easter is celebrated as the Holy Week. The origins of Easter can be found in the beginnings of Christianity. Easter is perhaps the oldest Christian observance. On Easter Sunday, Christians celebrate the resurrection of the Lord Jesus Christ and this Sunday is the well-attended Sunday service of the year for Christian churches. The belief is that which is as per the scriptures that Jesus came back to life or was raised from the dead, three days after his death on the cross. As part of the Easter season, the death of Jesus Christ by crucifixion is commemorated on Good Friday, always the Friday just before Easter
There are certain conflicts over the date of Easter. And it can be mentioned here that many of the cultural historians find in the celebration of Easter a convergence of the three traditions - Pagan, Hebrew and Christian.
On this festival, perform Sarv Graha Puja
Personalized Puja and Homam done only for you
Free Mahurat Calculation by Astrologer
Puja will be done with right vidhi vidhan through experienced purohits
Easter Celebrations :
For celebrating Easter, Christians all over the country especially from Goa, Mumbai and the North-eastern states make elaborate arrangements for the festivities. Churches are thronged with worshippers and special prayers and rituals are held on Easter Sundays. In India, people do not decorate Easter eggs but they are well aware of the oldest tradition of the festival and therefore they purchase beautifully decorated Easter eggs which they give as presents for their children. During the Easter time, Easter bunnies are also sold in the market. As a part of the festivities, people exchange gift with each other.
Goa is one of the best Easter holiday destinations in India. There are street plays, songs, dances staged during the festive occasion of Easter. There are also colorful carnivals, which are a part of the Easter festivities in Goa. The families either bake Easter cakes for their loved ones or purchases from the market. Again another tradition which is associated with Easter is exchange of colorful lanterns. Along with colorful lanterns there is also the exchange of Holy Cross. Although Easter is not that popular in India as compared to Christmas, yet none the less the Christians in India, ensures that the Resurrection of Lord Jesus is observed with great pomp and show. And to serve this purpose, people have adopted the popular tradition of hosting lavish lunch, dinner and Easter parties that are quite popular in other parts of the world. Moreover, games are also held to keep up the spirit of the festival. Thus, the festival of Easter is observed with lots of merry making and enjoyment keeping in tune with the celebration in other parts of the world.