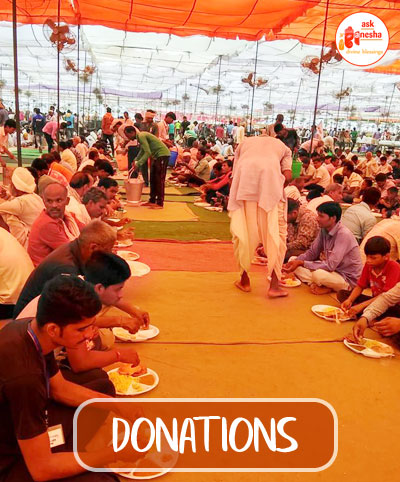 About Online Donation for good cause
What you give to others, finds its way back to you in many unexpected ways. When we give happiness to others, the happiness we receive weighs tons more than the happiness we get by taking something. The act of giving appease our soul and makes our life blissful in a beautiful way. The act of giving to others while not expecting to derive any material benefit is called making 'donations' or 'charity'. There are many kinds in which a person can make donations such as offering money to the poor/needy, offering donations at temples, shrines, orphanages, NGOs; helping in a social cause; making arrangement of food or clothes for those who are in need/poor. Medical care for the people who can't afford medical assistance is also a form of donation.
'You reap what you sow', it is an old saying but it goes a long way while connecting one with the almighty. The act of making donations not only improve one's ability to command respect in society but it also have powerful effects on one's cognitive as well as spiritual state. When we do something good through the act of giving or providing to others, it renders ultimate peace to our mind thereby makes us a little closer to salvation and God. In this life, we reap the benefits of the good deeds done by us in the past life. Therefore, being courteous and benevolent towards others aids us in attaining a blissful tomorrow. Good deeds should be done with good intentions rather than only seeking attention. God is closer to those who help its creations.
SUBMIT YOUR DONATION HERE
You can send payments to www.askganesha.com for any service, item, Puja or reports, through the easy way.
Fill the details below.
"Every time you do a good deed, you shine the light a little farther in to the dark. And the things is when you are gone, that light is going to keep shining on, pushing the shadows back." - Charles de lint.
Contact us
AskGanesha.com (Accurate Astrologers)
B-763, Avantika, Sector-1, Rohini, Delhi, INDIA
E-mail: info @askganesha.com , askganesha @gmail.com
CUSTOMER CARE : 09818313151