Astrology Remedies for wealth enhancement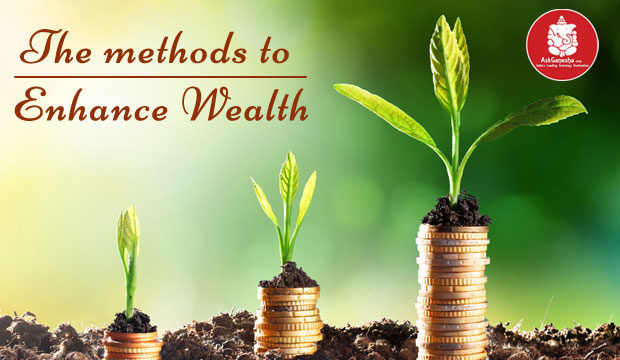 Do you also want to increase your business? Then read our article on this. In this era of start-up, today every young man in the country thinks to do his business to stand on his feet. And he/she does not hesitate to take the initiative thinking whether the business will grow or not. A new company opens now and then but due to the losses in business, there is locks on them too soon. So if you too have fear of loss in business and want to speed up business in the near future, through this article, learn the solutions related to business growth.
The methods to enhance wealth :
Yantra puja :
According to Hindu religion, yantras are of great importance during the worship. The effect of the yantras is very positive and worshiping them, the economic condition gets strong and happiness is achieved in life. In order to achieve success in business, you can worship the business growth Yantra (Vypar Vridhi Yantra). Establish this Yantra, at the place you want it to be, and looking at it at the auspicious time, would bring luck and prosperity. It is considered auspicious for the establishment of this Yantra on Sunday in the Shukla paksh.
While worshiping this Yantra, Chanting the mantra daily will increase means of income and wealth.
"Om Shreem Hreem Shreem Kamale Kamalalaye Praseed Praseed Om Shreem Hreem Shreem Mahalakshmaye Namah
Gomti Chakra :
This is a spiral white stone which is found in the river Gomti. For this reason it is called Gomti Chakra. This stone is considered as the form of mother Lakshmi. Gomti Chakra can be used for business growth. On the day of your business in the Shukla Paksha, on a Thursday, you should put a tilak on turmeric and saffron with 12 pieces of Gomti Chakra, and put it in a cloth. You can also hang this cloth on the door frame. By doing this the trade will start to rise soon.